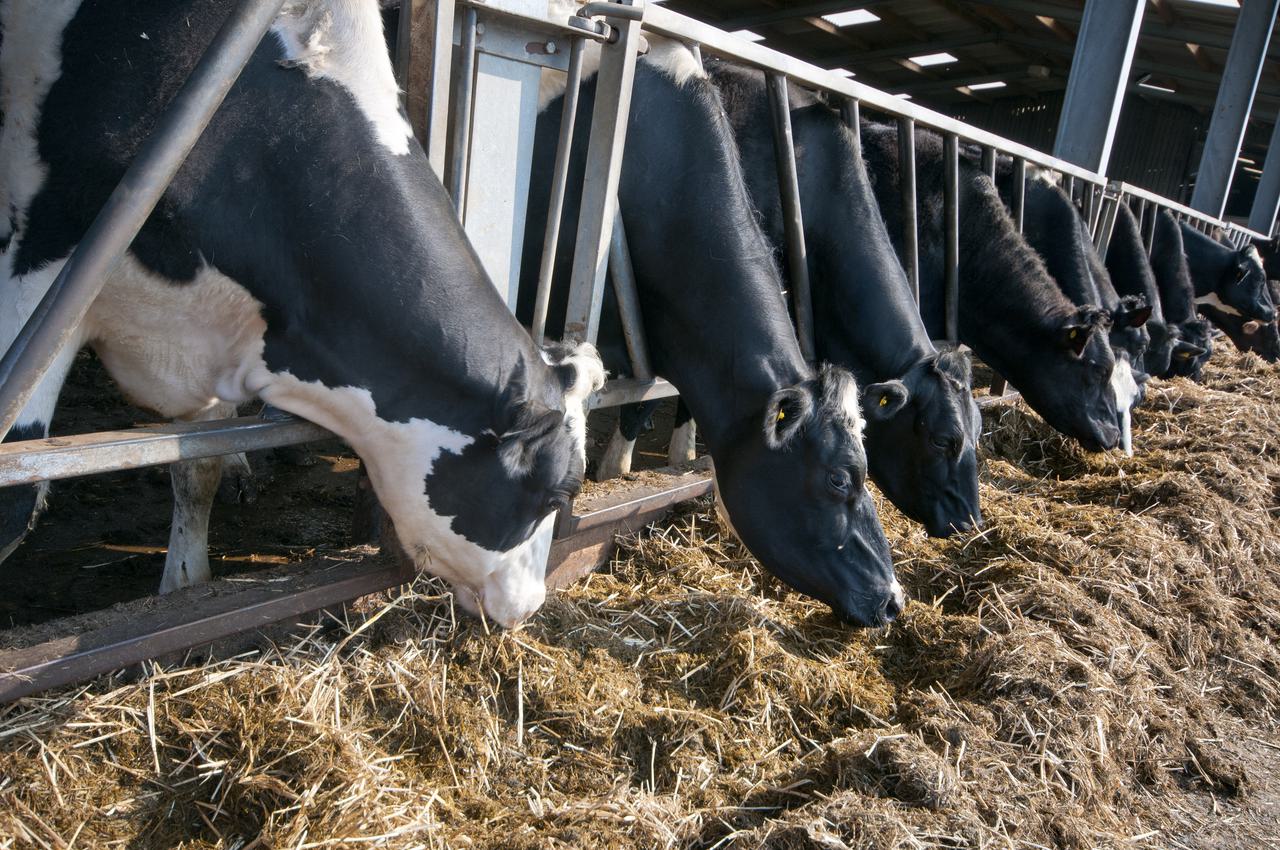 Dirty business: The livestock farms polluting the UK
Lynda and Richard Whittemore bought Quennells farm, in the quiet Sussex countryside, six years ago. They hoped to lead "an idyllic lifestyle", tending their flock of 400 pedigree, grass-fed Lleyn sheep and 45 Highland cattle on 180 acres of farmland. 
"We have an undulating field at the back of the stream, winding to the other corner", said Lynda. "Usually it has lovely clear water, with a gentle slope down to the water supply. It's picturesque...they don't need troughs, they can walk down to drink the water."
Next door to their farm was another: Crouchland. But this farm was not a small-scale, pedigree operation like that of the Whittemores. Crouchland is an intensive dairy farm which also processes large amounts of manure, turning it into biogas.
By 2013 it had installed an industrial-size anaerobic digester - government-subsidised machinery which turns food and agricultural waste into gas which can be sold to the national grid. It began processing waste from 20 local farms and built extra slurry vats in order to store the byproducts.
In March 2015, Lynda explained, there was a "nasty spill of digestate" - a toxic mix of manure, water and chemicals - linked back to Crouchland farm. It polluted 70 acres of Quennells farm land. "Thick, black smelly tarry stuff flowing down our stream," she said. "It was chugging along, killing little frogs, fish and invertebrates. They were wiped out."
Such an occurrence is far from a one-off case. A Bureau investigation has found pig, poultry and dairy farms are releasing harmful pollution once a week on average in England and Wales.
We have documented dozens of instances of manure pouring into waterways, carcasses being illicitly dumped and noxious fumes being emitted, among other infractions - all of which can seriously damage ecological systems, and are often against the law.
While most farmers stick to the rules some flout them so often they could be seen as "leading criminal lifestyles," states one official in a log of farm inspections that the Bureau has seen. Such farms view the fines they receive for polluting as part of routine running costs, it said.
Some of the farms linked to the serious incidents are operated by companies supplying major supermarkets, including Tesco, Sainsbury's, Morrisons and Co-Op, our investigation has found.
The Bureau can also reveal that farms linked to serious pollution incidents or poor environmental management identified during Environment Agency inspections received millions of pounds in government subsidies in 2015 and 2016.
In some cases offenders received substantial payments - in one instance more than £1m - over the two year period. Some were prosecuted for pollution offences.
One of the biggest subsidies - more than £500,000 - went to Plumpton College, an agricultural college teaching best practices to the next generation of farmers. The College's working dairy farm has been linked to five pollution incidents since 2011, and the Environment Agency is investigating two more. 
In one incident in November last year 20 tons of slurry - manure mixed with water - poured into a tributary of the river Ouse, home to famously large sea trout and other protected fish like brook lampreys and bullheads. It flowed down the rivulet, covering its surface with an off-white foam. At least 1,200 fish died.

Plumpton College said it is working closely with the Environment Agency and other bodies on a number of measures to prevent any future reoccurrences. Jeremy Kerswell, the principal, told the Bureau: "A major reorganisation and investment programme is currently underway to promote best practice in all aspects of our farming activities and to reduce any adverse impact in our operations."
Government money should not go to any farms that pollute the environment, said Mary Creagh MP, chair of the Environmental Audit Committee which scrutinises government policy in this area.

"This is corporate crime," she said. "If you damage the water with slurry or the air by releasing ammonia, you should lose your subsidies. The government needs to crack down on serial offenders who consistently break laws."

Water companies are fined millions if they pollute rivers, she pointed out. "There are farmers across the country causing the same amount of damage and getting away with a slap on the wrist." Farmers are typically fined hundred or thousands of pounds.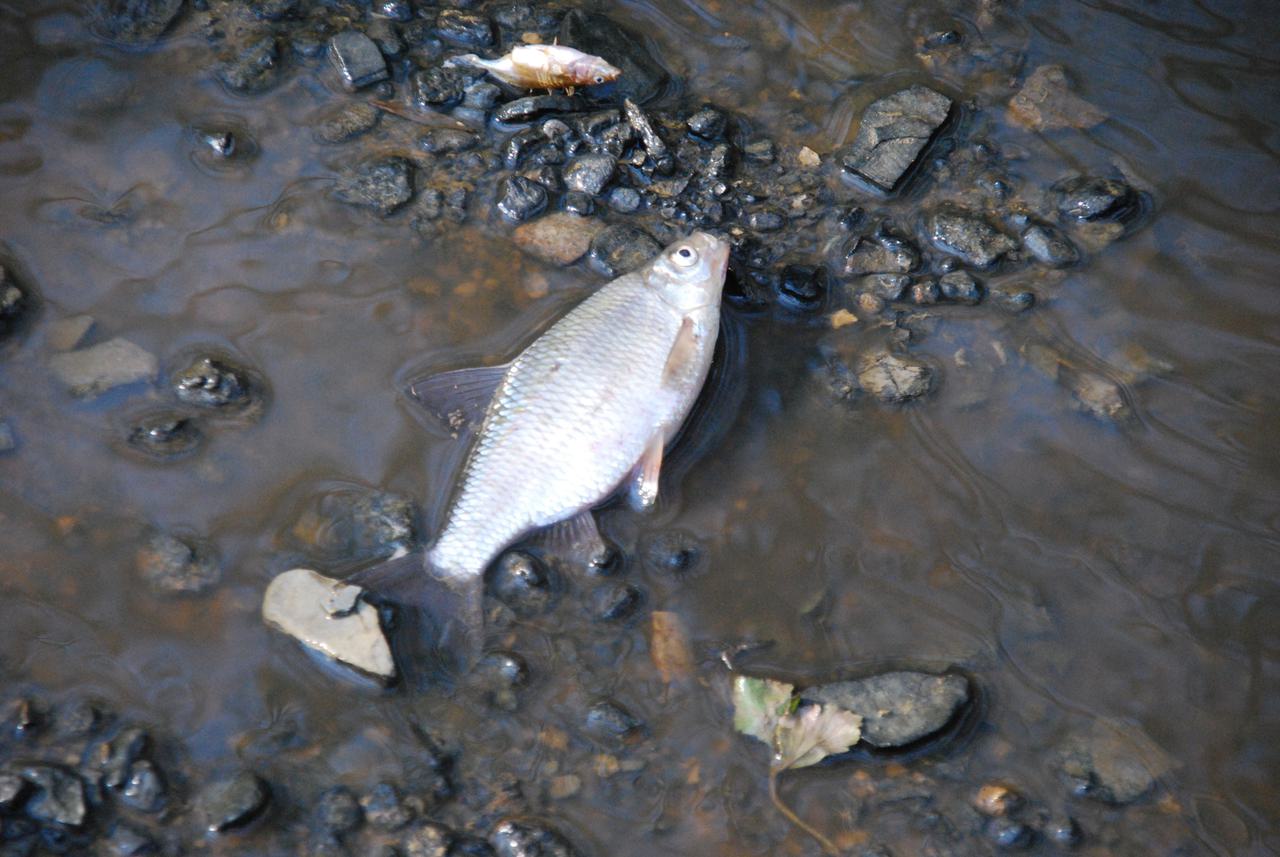 Endemic, systemic pollution
Agricultural pollution is an "endemic problem" that is the major cause of the drastic decline in UK freshwater fish species, according to Mark Lloyd, Chief Executive of the Angling Trust and Fish Legal, two organisations which work together to protect fish stocks and keep waterways clean.
"Other processes such as waste management, sewerage and chemical plants have rightly been very heavily regulated to reduce their pollution significantly in recent decades," he said. "But agriculture seems to enjoy special status, in spite of the billions of pounds of taxpayers' money being spent on subsidies."
Agricultural pollution has grown as farming practices have intensified, said Steve Ormerod, an ecology professor at Cardiff University and chair of the Council of the Royal Society for the Protection of Birds. 
"People understandably want cheap food," said Ormerod. "But equally we want to ensure that our children inherit a world where water is safe and farming is sustainable."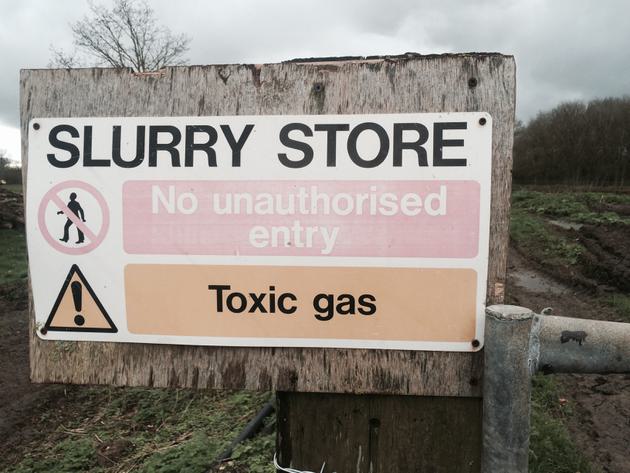 Our data on pollution incidents comes from records held by the Environment Agency and its regional equivalent Natural Resources Wales. The Environment Agency is overstretched and under-resourced, and many incidents go unreported, according to an expert.

Unpublished figures obtained by the Bureau show there were 424 serious pollution incidents linked to dairy, poultry and pig farms between 2010 and 2016, part of a wider pattern of farm-related pollution that saw more than 3,700 incidents over the same period. A serious incident is one "likely to have a major or significant impact on the environment".

The "long term trend" shows an increase in serious pollution incidents from agriculture, the Environment Agency warned in its latest annual report. These are often caused by the storage, handling and spreading of waste, due to "lack of investment in infrastructure" or "inadequate planning and management of these substances", it told us in a statement.
The Environment Agency struggles to do the detective work necessary to counter ongoing pollution, according to David Lerner, an environmental engineering professor at Sheffield University. "If anything takes a lot of digging, they don't have the resources," he said. "It's manpower, collecting evidence, checking monitors. They need more people."
All supermarkets questioned by the Bureau said they had high environmental standards and worked with their suppliers to ensure these were upheld.
The Bureau newsletter
Subscribe to the Bureau newsletter, and hear when our next story breaks.
Serious pollution incidents were recorded regularly from farms in Scotland too. Scottish Environment Protection Agency figures show there were 112 serious cases across dairy, poultry, pig, beef and sheep farms between 2010 and 2016, with 1,587 in total in the six years.
A log of inspections in Wales recounts many serious incidents, including occasions where an entire population of fish in a stream has been wiped out.  
It also shows repeat offenders. Cwrt Malle, a "superdairy" with around 1,800 cows, was ordered to pay £44,500 in fines and costs last June for six incidents in which a local stream was polluted with slurry. It had previously been fined £5,000 for a similar offence in 2013. On top of these prosecutions the farm has received a warning letter, a caution, a formal notice saying it has broken the law around storing silage, slurry and agricultural fuel oil almost every year since 2008.
The logs also show there are farms marked as 'hostile' which inspectors have decided are too risky to visit unless there are two of them. On one occasion when a minor incident of slurry draining on to a road was reported, officers did not attend at all as the farm was flagged up as hostile. 
In another entry, a farmer refused to be interviewed by officers and complained they were harassing him. In one case inspectors warned a farmer "has got a very quick temper and can change from being calm and amenable to quite fiery in a short space of time."
One inspector sees consistently polluting farmers as criminals. "It seems that there are three farms in Carmarthenshire where the enforcement history could meet the definition of criminal lifestyle," says the log.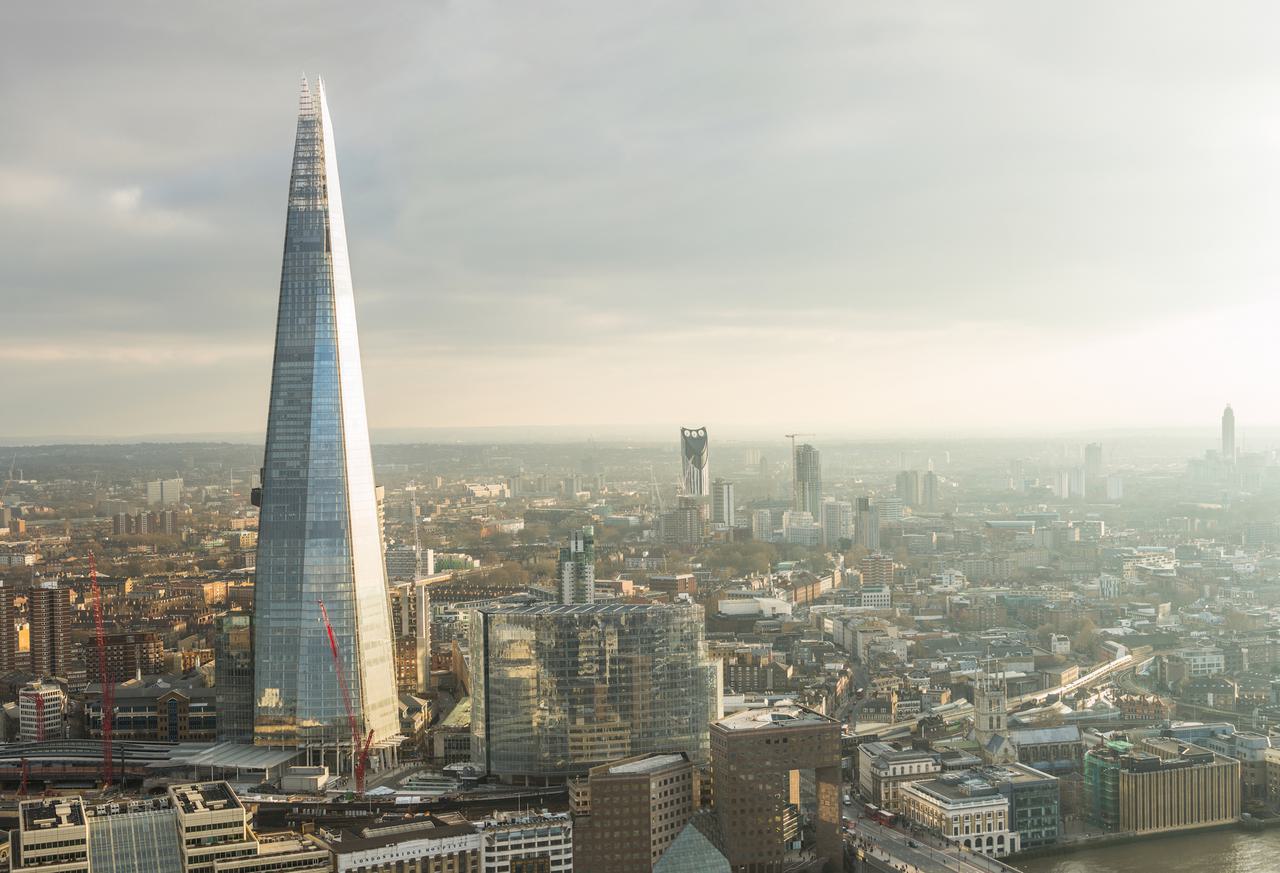 78 Shards of manure each year
By far the most common offender in the Environment Agency records is slurry from dairy farms - and that's no surprise once you get an idea of the amounts involved.  The average British dairy cow produces 52kg of manure each day, the equivalent of a 13-year-old boy in weight.
With almost two million cows in the UK's dairy herd, that means enough manure to fill a space the size of the Shard - the UK's tallest building - in less than five days. Every year the UK's cows produce more than 36 million tonnes - enough to fill 78 Shards.
Different farms deal with this waste in different ways. The vast majority recycle the manure to use as fertiliser on crops, either on their own farms or selling it on for use by others. The manure, which can only be spread on crops at certain times of year, is usually stored in lagoons or tanks and often mixed with water to turn it into slurry. From there it is siphoned off onto farm vehicles or trucks to be taken away.

Many of the serious pollution incidents records we looked at related to problems with storage systems for slurry and other waste products. There were instances of tanks collapsing, overflowing, or failing to drain properly, and pipes breaking and leaking - possibly the result of old or badly maintained infrastructure. In some cases slurry was spread on the land and it rained shortly afterwards, causing it to seep into watercourses.
Some farms are repeat offenders, like Crouchland, next door to the Whittemores. It was prosecuted for polluting a stream in 2013 and the Environment Agency is investigating two further alleged leaks in 2015 and 2016. It has also breached its environmental permit on several occasions, related to noise and odour. 
Despite all this, it received almost £80,000 in government subsidies over 2015 and 2016.
This month, Crouchland Farm's biogas business went into administration. In a statement its administrators FRP Advisory told the Bureau it "could not comment on regulatory matters relating to the business or land" but insisted the anaerobic digestion plant is "lawful".
The Whittemores, for their part, were advised by the Environment Agency to take their livestock out of the field, well away from the polluted stream after the 2015 incident. They had to sell their lambs earlier than intended, and dig the stream out. On that occasion they were offered compensation. 
Just eleven months later, the stream was polluted again, they say. "This time it was smoother, blacker," said Lynda. "The devastating thing was that we were about two weeks away from lambing. We had 430 pregnant ewes." 
They lost around 30 lambs more than they would have expected, and other pedigree lambs were sold for a fraction of their real value. The Whittemores have applied for compensation, but Crouchland has gone into administration and declined to say whether they disputed the Whittemores' claim. The claim continues.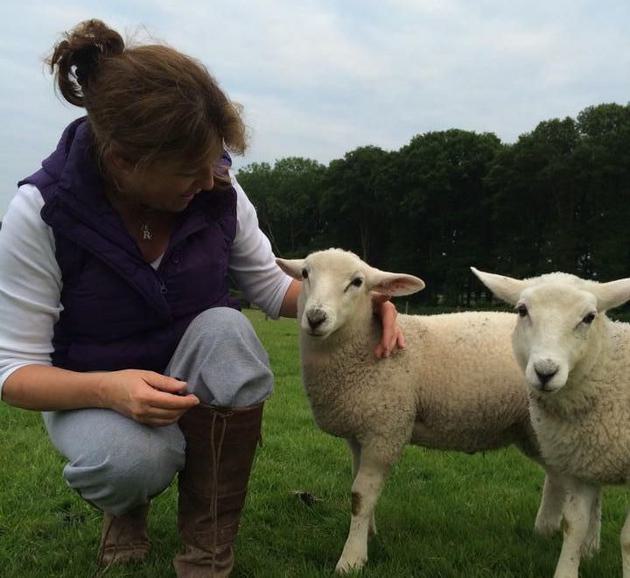 Two other serious incidents were linked to Pawton Dairy, an intensive farm with 1,100 dairy cows in Wadebridge, Cornwall, in February 2015. Both involved leaking slurry. In one, it began to leak onto the nearby Royal Cornwall showground. The dairy supplies Arla Foods, a dairy company which supplies the Co-op. 
Arla said its farms were signed up to the Red Tractor assurance scheme, in which they are assessed at least once every 18 months. They also both pointed to immediate action taken by suppliers after serious incidents had occurred.

Slurry also produces highly toxic and polluting fumes. The bacteria which break down the manure release gases including methane, carbon dioxide, ammonia, nitrous oxide and hydrogen sulphide. That gas can knock a person out in seconds, making slurry tanks lethal places to enter without breathing apparatus - there have been numerous deaths of farm workers caused by slurry over the years.
Another source of farm pollution is silage liquor – the effluent from compacted and fermented crops that is stored in order to feed livestock in winter. It is highly acidic and corrosive, causing devastating effects on land, waterways and wildlife even in small quantities. It also contains chemicals such as ammonia, nitrates, phosphorus and organic carbons which suck up oxygen if they get into water, suffocating fish and plants.
The data shows a silage liquor leak in November 2015 from Knowle farm in Linkinhorne, Cornwall on 26th November 2015. Knowle farm is run by the Cornish Cheese Company, which sells cheese in Morrisons. The Cornish Cheese Company declined to comment, as did Morrisons.
Manure isn't the only pollution problem. In one incident in September last year, Germany Farms Ltd, which has 12 chicken sheds in Muskham Wood, Newark, illegally dumped 9,800 chicken carcasses in a nearby woodland. The company, whose chickens have been supplied to Moy Park, was ordered to pay £2,000 in fines by magistrates in April this year.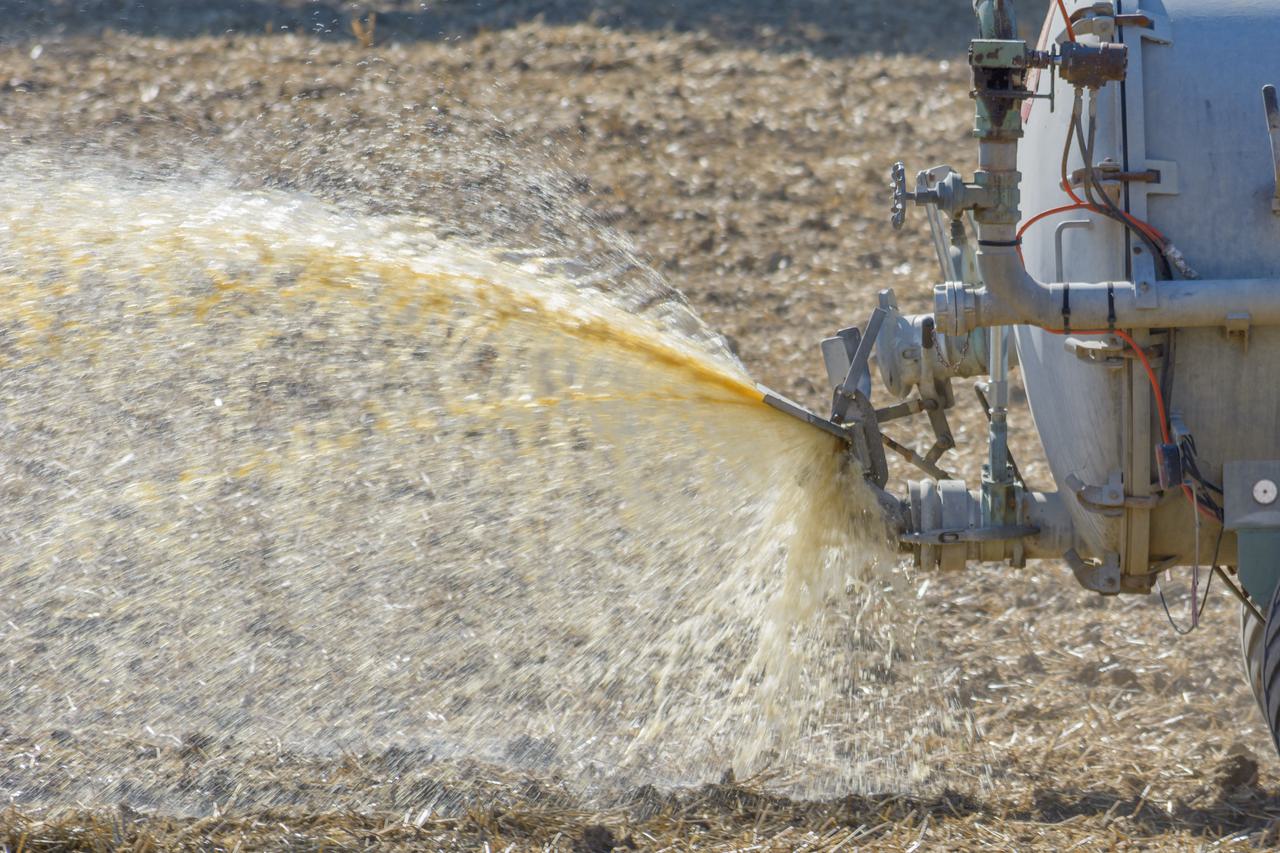 Preventing pollution is expensive
Dealing with the huge amounts of byproducts from livestock farming is not cheap. Maintaining all the infrastructure involved in storing and processing slurry and silage liquor requires significant investment.
Removing slurry that is not needed costs around £12.50 a ton for a contractor to put it into bags, which cost £600 each. A new slurry store for 100 cows can cost tens of thousands of pounds

Some farms are now using anaerobic digesters. It is thought to be a good way of producing environmentally-friendly energy, but the digesters are still relatively new technology, and require giant slurry stores which can leak or collapse.
The economic struggles of farmers, particularly dairy, have been widely publicised. The average price of milk in England, Wales and Scotland has fallen by 14% in the past five years. Many farmers are forced to sell milk for less than it costs them to produce it. Some farmers are being paid 10p a litre less it costs them to produce it. Milk is still often cheaper than bottled water.
The milk crisis boiled over from a largely industry matter to a mainstream political topic, with TV screens filled with pictures of farmers blockading milk depots, livestock being paraded down supermarket aisles and a war of words between industry leaders and supermarket chiefs, who producers accused of forcing prices down as part of supermarket price wars.
Last year more than one in ten dairy farmers quit. Since the year 2000, the number of dairy farmers in England and Wales has fallen from more than 25,000 to  9,383, with 141 farms ceasing production in the last year according to the Agriculture and Horticulture Development Board.
Afonydd Cymru, a body which represents six river trusts in Wales, said farmers faced with the choice between a new slurry store or a £10,000 pollution fine will opt for the latter.
Comments made by inspectors in Wales, in inspection logs seen by the Bureau, echo the view that fines can be seen as part of running costs.
"Where we have ongoing non-compliance and penalties imposed are seen as a running cost, the traditional enforcement solutions have to be challenged," one inspector wrote.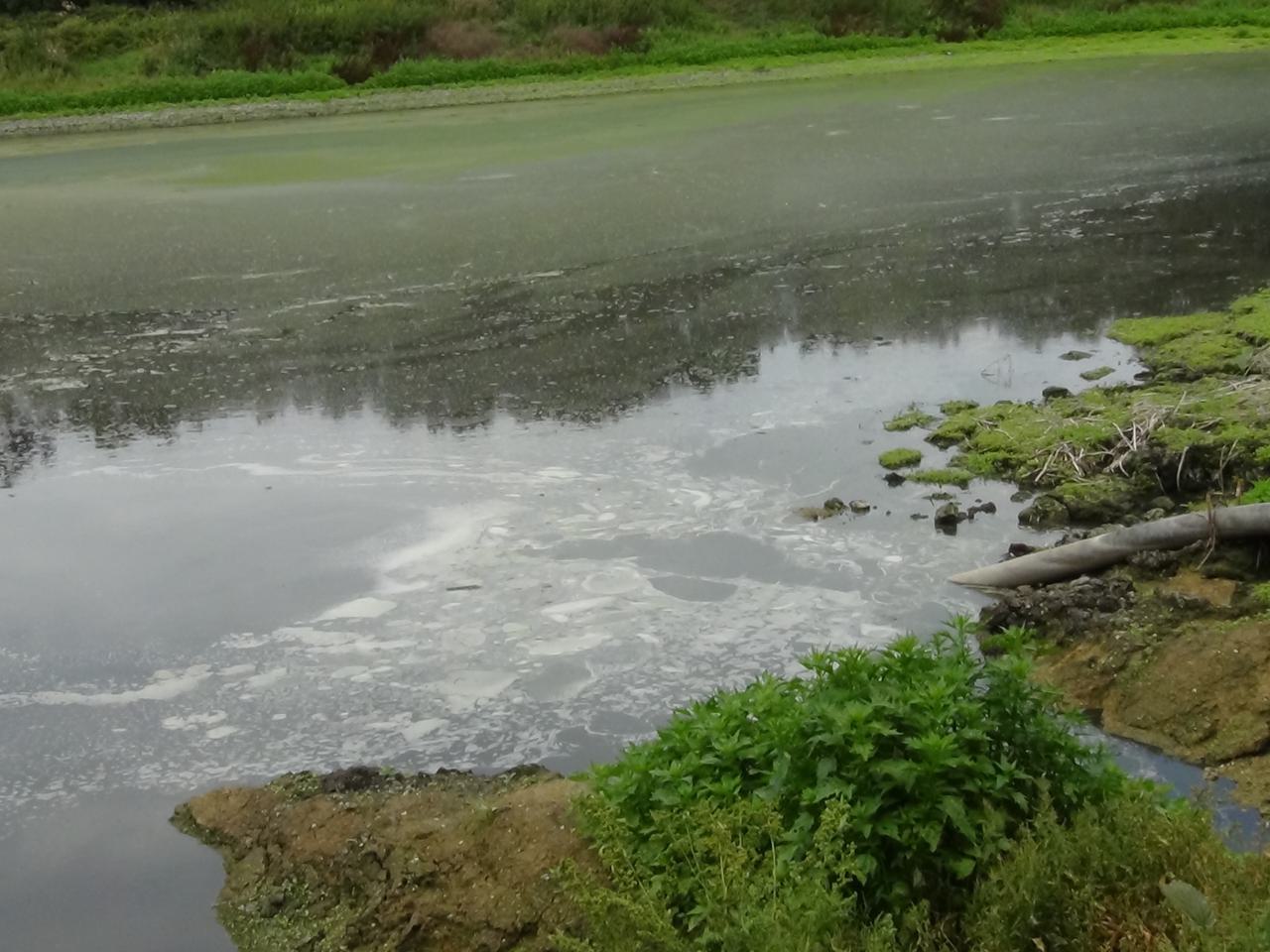 Pollution from farms needs to be urgently addressed, according to experts and campaign groups.
"If you're trying to restore a river, you cannot have frequent pollution dumps, with fish dying," said Dr Stephen Marsh-Smith, CEO of Afonydd Cymru, the body which protects Welsh rivers. "It can take up to 10 years to recover. Poor regulation and enforcement by government is allowing this to happen."
National Resources Wales has spoken out against pollution from farms and wrote to the Welsh government in July this year about the problem.
Its chair, Diane McCrea, told the Bureau the number of slurry incidents is remaining constant and that is "not good enough". 

"At least once a week there's a slurry incident," she said. "All that pollution does enormous damage to the environment." she said. "Cleaning it up is costly, time consuming and shouldn't be necessary."
Many believe regulation is failing. Conservationists won a court case against Defra in 2015 over failure to protect the country's rivers from agricultural pollution. Angling Trust, Fish Legal and WWF-UK said salmon populations had decreased by 40% in the past 30 years, and pollution from farming was the most significant cause.
Lerner, the environmental engineering professor, is calling for reform and better resourcing of the Environment Agency. "We need more frequent monitoring, more surprise visits, more volunteers," he said. "If this problem grows we'll be getting back to the situation where our rivers used to be killed by industrial and municipal waste. We sorted out that problem but we'll replace sewage-related pollution with farm-related pollution."

The Bureau's findings are "hugely worrying", said Zac Goldsmith, an influential Conservative MP and a former organic dairy farmer, and should be considered as the government moves forward with negotiations to leave the European Union. 

"We currently dish out billions of pounds in subsidies, and secure very little in terms of biodiversity, flood prevention and nature protection in return," he said. "Brexit gives us an opportunity to change that. Under a new Common Agricultural Policy, subsidies should only be provided to landowners in return for public and environmental goods. A polluting farm should and would not qualify."
The Environment Agency told the Bureau in a statement: "Agriculture uses 70% of the land in England and farmers have a major impact on the environment. Most farmers act responsibly and we work with the industry to respond to incidents, tackle the root causes of pollution and promote good practice.
"But where farmers are responsible for serious pollution incidents, we will not hesitate to take enforcement action, including prosecution. Agriculture is the single biggest source of serious pollution incidents and all farmers have a duty to prevent it."
Back at Quennells, Lynda Whittemore says that the ecology of their farm is recovering, to an extent. The stream runs clear now, although many trees died. The Crouchlands complex remains, however, with the community wondering who will clean up and pay for it in the event of another spill.
The Whittemores both feel that the Environment Agency is toothless. "They should have the power to close places down if they keep doing this," said Lynda. She and her husband feel they would give up farming if another pollution incident happened, as seeing their livestock die was traumatic. 
"It's quite horrible to think there were toxic products travelling through our farm," she said. "It should be stopped." 
INTENSIVE FARMS BREACHING THE RULES
Large intensive farms have breached regulations more than a thousand times a year, according to data obtained by The Bureau.
Farms over a certain size - 40,000 birds or 2,000 pigs - require a permit from the Environment Agency. They check environmental regulations are being adhered to. 
Figures seen by the Bureau show more than a thousand breaches each year 1,201 in 2014, 1,330 in 2015 and 1,265 in 2016. More than 800 related to farms' infrastructure such as problems with drainage systems are engineered or slurry storage.  More than 300 related to emissions from the farm. There were 37 of the most serious breaches – in which either a significant or major environmental impact is foreseeable. Twelve of these related to pig farms, 25 poultry.

Among farms found to have more than one major or significant problems include Moy Park, LJ Fairburn and York Wold Pig Pro. These companies supply the major supermarkets with poultry, eggs or pork.
Joe Dewhirst, joint-managing director of Yorkwold Pigpro said the breaches in the permit related to two buildings. One was decommissioned and the other repaired. No pollution event occurred.
Daniel Fairburn, managing director of LJ Fairburn & Son said the company had adhered to the recommendations the Environment Agency made within the agreed timescales following its failings.