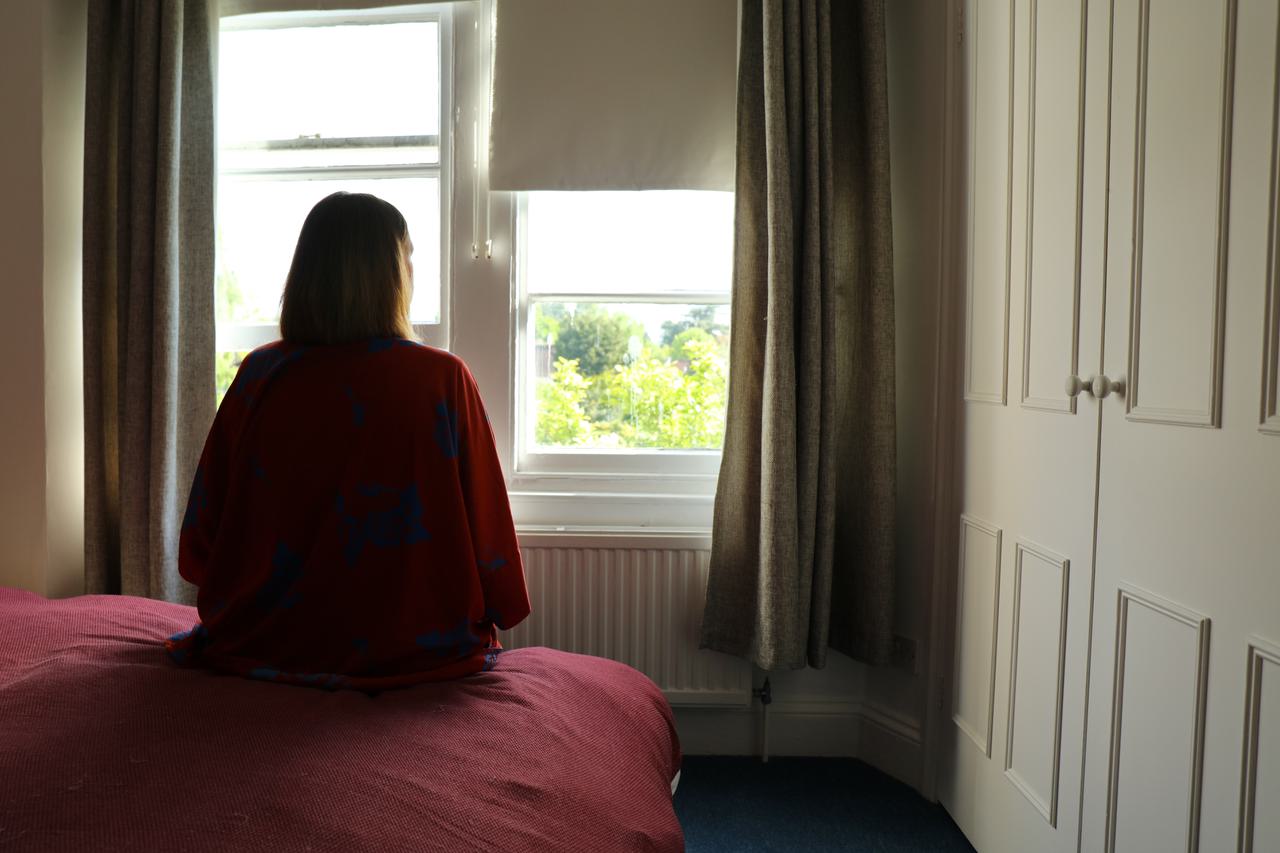 Window to hidden parts of society
I have been reporting family court cases for 14 years. The open justice pilot, now running in Leeds, Carlisle and Cardiff, is potentially the most significant step towards transparency I have seen.

Judges hope it will build public confidence in the family courts, which are often described as secretive and unaccountable. If successful, the pilot could be extended. That would allow far greater scrutiny and identify potential miscarriages of justice.
In 2009, when journalists were first allowed into family courts, I went to what was then the Principal Registry in central London, and wandered into different courtrooms
I tried to figure out what was happening, and then requested permission to report the "gist" of a case, which was all we were allowed to do at the time. I spoke about my experiences on the Today programme.
It was time consuming and frustrating; an experience I did not want to repeat. In advance of the transparency pilot, producer Katie Inman and I visited court centres, meeting with judges, lawyers and court staff.
However, when we arrived in Leeds on 30 January, we didn't have any advance information about individual cases. We had to start with the list of that day's proceedings.

Family court lists are a collection of letters and numbers. The entries tell you when a case started, and if it's public or private law. Public law is when a local authority is involved, while private law concerns disputes between individuals. The transparency pilot currently only covers public law cases.
The listings do not tell you what kind of hearing is taking place, or how far the case has progressed.
I decided it would be best to focus on hearings where a decision was being made.
That could be at the start of a case where a local authority is seeking an interim care order, which would result in a child being taken away from their family while the case is being heard.

It could be the final hearing, where the court will determine the child's future. Or it could be an "issues resolution hearing" – which can conclude cases too.
At first, we couldn't find any of this out. We went to see the senior judge, Nancy Hillier, and she asked the administrative staff to help us. This is – clearly – not a practical arrangement in the longer term, but in the first days of the pilot, it allowed us to identify and follow cases that could be of interest.
Transparency orders
The very first case we attended was an emergency hearing. It was heard by videolink, so we joined on our laptops from a booth just outside the courtroom.
A local authority was seeking a care order for a newborn baby. Social workers didn't want to remove her – they wanted both to go to a residential centre for several months.
The social workers and the lawyers knew about the transparency pilot, but the mother did not.
She was visibly upset when she learned journalists were present, and shouted that she didn't want her case reported.
There was a short adjournment so she could discuss it with her barrister. When the hearing resumed, Judge Claire Murden heard arguments, including from us. Despite the mother's strong objection, the judge granted a transparency order – which must be issued for any case to be reportable – and reminded us of our obligations to ensure the mother's anonymity.
Then the case itself was heard and the care order requested by the local authority was approved.
Reporting restrictions
The text of each transparency order sets out when you can report, which is usually after the hearing has concluded.
That meant we could report that first case, and I gave a brief outline of it in a BBC interview that evening.
The second case we followed was a final hearing lasting several days.
A local authority had applied to place a toddler for adoption. Her mother was fighting the application. During the proceedings the judge heard her evidence in addition to submissions from a social worker and an expert psychologist.

It was exactly the kind of hearing I'd hoped to find, illustrating wider issues and the way the system works. The mother had been told she needed a particular therapy in order for her little girl to be returned to her but, despite exhausting every option, she had been unable to obtain it before this decisive hearing.
We were given the local authority's outline of its case, and sat in court, taking verbatim notes.
At times, the case seemed finely balanced. But the court heard evidence that this wasn't just about a lack of therapy: the mother had misled social workers, even her own family, about her relationship with the toddler's father, who she had described as abusive. The council's application to place the girl for adoption was eventually granted.
By this point we had decided to follow several cases and publish reports after a few weeks. That depended on the transparency process working smoothly, with no additional reporting restrictions that would delay publication.
In that final hearing, West Yorkshire Police initially applied for a reporting restriction order, but later withdrew their request.
Hidden lives
We were unable to report several other cases due to live criminal proceedings or investigations.
Those hearings involved families of Roma heritage, originally from Eastern Europe. The Roma community in West Yorkshire is made up of about 20,000 people. There were several of these cases in the few weeks we spent in Leeds.
We heard in court that parents hadn't obtained the settled status they needed to access services and benefits after Brexit. They were struggling financially – their children neglected, living in homes sometimes without heating, electricity or adequate food.

Community workers told us this was a growing problem for Roma families, and they're more likely than others to be subject to care proceedings.
Before we spent time in Leeds Family Court we were unaware of this – and it doesn't appear to be visible in the official statistics, as many families are reluctant to identify themselves as Roma because they fear discrimination, the community workers said.
Reuniting families
Separating a child from their family, bringing them into care, has been described by judges as among the most "drastic" steps any court can take. So much coverage of the courts has focused on babies and children being taken away.
However, after spending time in different hearings, we were struck by the cases where children were being returned to their families, in sometimes surprising circumstances.
We reported on the case of "Jessie" who had her son "Freddie" returned to her even though her four older children were all taken into care as babies. She had managed to overcome her past, according to the psychologist's report: she has a new partner, and a new job.
Jessie, whose name was changed for the purposes of our report, and her partner were very happy to talk to us afterwards. While she had managed to keep her baby, she was angry about her past experiences.
The next three weeks
Over the next three weeks, we followed 15 cases and got transparency orders in all but one.
We had the time to find and report these cases because our editors were willing to take a risk, and send us to Leeds on a speculative basis, without any guarantee of what we would be able to report.

But this is a busy news period and many media organisations are under financial pressure.
Providing more information in listings, or allowing journalists to join all hearings by videolink, could make a significant difference.
Fourteen years ago, many argued that greater transparency was essential to expose miscarriages of justice. That followed the high profile case of Nicky and Mark Webster, whose three children were put into adoption after their parents were accused of abuse based on flawed evidence.
That argument still applies, and there is arguably an even stronger need for transparency now.
It's only by reporting cases that we can understand why so many more children are being removed from their parents.
Reporting family courts sheds light on other parts of our society that are usually hidden – people whose voices are rarely heard, especially the most vulnerable.
Header picture credit: Massimiliano Finzi
Coordinator: Louise Tickle
Bureau Local Project Lead: Gareth Davies
This resource was funded by Bureau Local funders. None of our funders have any influence over the Bureau's editorial decisions or output.
Please contact [email protected] with any questions or comments about the content of this site.