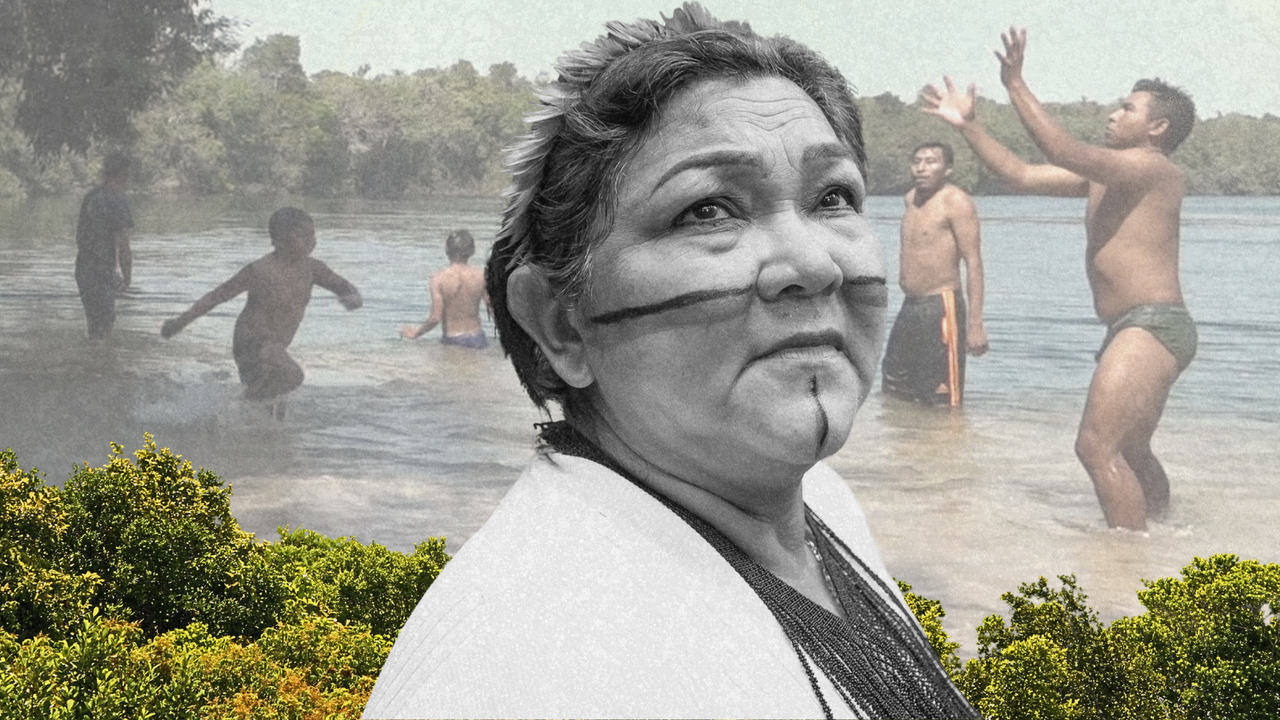 Why we won't stop reporting on Brazilian butchers
Bruno and Dom knew reporting could change the world. So do we.
The world's largest meat company likes to plead ignorance. Time and again, JBS claimed it wasn't able to monitor deforestation across its entire supply chain. But then we revealed that in at least one case it used its own trucks to move cattle from "dirty" farms linked to deforestation to one with a clean environmental record.
For years, we have been using shipping and trade data, analysing satellite images and speaking to sources on the ground to investigate the vast network of farms and suppliers linked to Amazon destruction. We were investigating before the images of the Amazon ablaze caught the world's attention, and stayed long after the smoke cleared.
When many of the world's media turned their attention elsewhere, we didn't stop. We've kept the pressure on some of the biggest companies linked to Amazon deforestation.
Integral to our reporting was Dom Phillips, the journalist killed in the Amazon last year along with Indigenous peoples expert Bruno Pereira. And with a team of international outlets we're continuing their work through Forbidden Stories' Bruno and Dom Project.
Since 2019, our reporting has connected huge but little-known companies, like JBS and the US grain giant Cargill, to more familiar everyday brands such as Tesco, Walmart or HSBC.
We found that the UK imported £1bn worth of beef from Brazil's "Big Three" beef giants (JBS, Marfrig and Minerva) over five years, and later revealed how UK banks were financing the worst offending companies to the tune of billions.
Since these stories were published, European supermarkets have stopped selling certain Brazilian beef products and campaigners have used our findings to call on banks and retailers to boycott JBS. We have engaged directly with supermarkets to brief them on our evidence, laying out the problems that we found in their supply chains. Last year Tesco, Waitrose and Sainsbury's launched an $11m scheme to tackle soya-led deforestation.
Our recent investigation into the collagen boom revealed how the "wonder" health supplement is linked to violence against Indigenous people and deforestation in Brazil. As a result of our reporting, Vital Proteins – the collagen company with notable celebrity endorsements – told its retailers that it would "end sourcing from the Amazon region effective immediately".

In the time we've been reporting, we've seen action from European and UK parliaments, and the introduction of laws to tackle goods and products fuelling environmental destruction. This shows some political will to protect forests and people, although campaigners have said that laws don't go far enough.
But impact isn't just high-level industry or policy change. It's about how we do our journalism – and collaboration is key.
As part of our investigation linking the food giant Nestlé to invasion of Indigenous lands, we worked with a group of Mỹky filmmakers. We bought them a drone – both to gather footage for our reporting, but also to monitor their territory against further invasion. It was an important moment for our team, partnering with an Indigenous community for the first time to tell their story and going beyond that one single investigation.
Climate change is the biggest challenge facing humanity. And the razing of rainforests is accelerating the crisis.
Few people know that food and farming account for around a third of global planet-warming emissions, and we will keep working with partners around the world to expose the people and companies responsible for worsening this emergency. Our reporting will continue to uncover wrongdoing and injustice – and to hold the world's most powerful players to account.
Header image: A composite of Kátia Silene Akrãtikatêjê, the first female leader of the Gavião Indigenous people, and members of the Mỹky Indigenous community playing in the river. TBIJ has worked with both communities on investigations in Brazil.

Written by: Grace Murray, Environment Impact Producer
Environment editor: Robert Soutar
Production: Frankie Goodway
Fact checker: Ed Siddons
Subject:
Deforestation
Supply chain
Meat
Food
Amazon rainforest