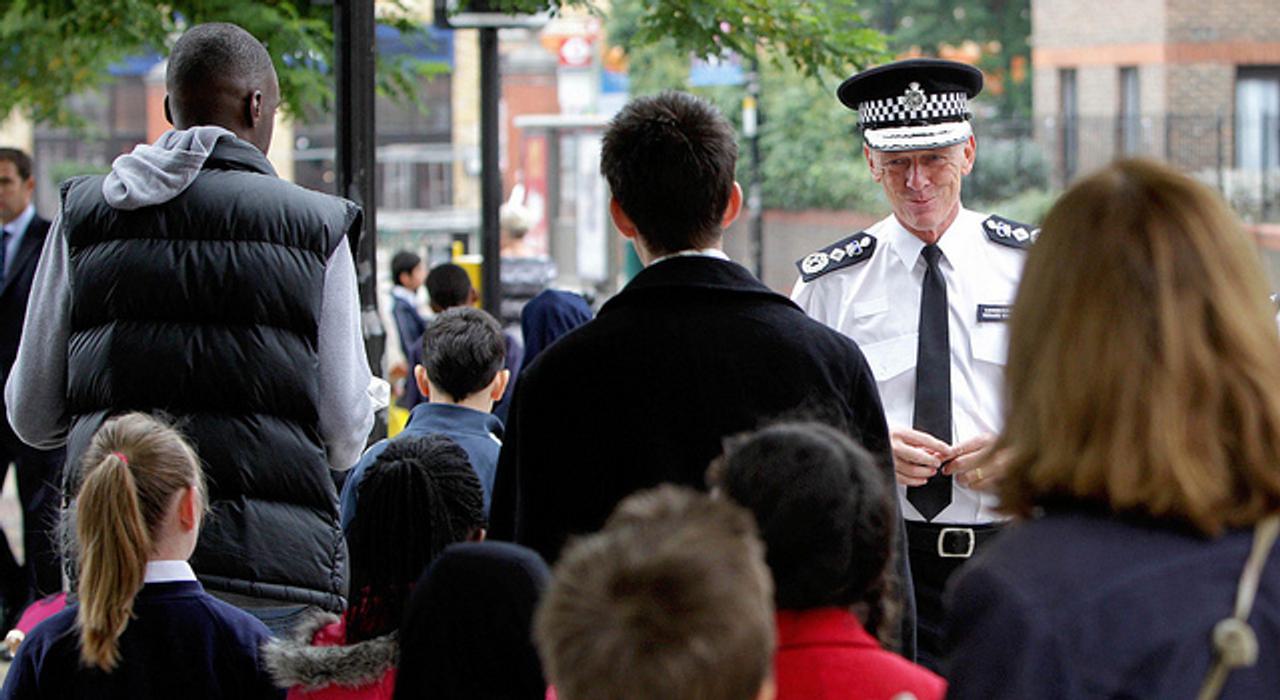 Met announces inquiry into police handling of sexual offences
Sir Bernard Hogan-Howe (Image:Lewis Whyld/PA Wire under Creative Commons Licence at Flickr)
The Metropolitan Police is to carry out an internal investigation into the recording of sexual offence allegations. The investigation will include findings by the Bureau that show nearly a third of rape complaints are dismissed by the Met.
Met Commissioner Sir Bernard Hogan-Howe announced the inquiry alongside other measures to improve the force's handling of sexual offences as he was quizzed by MPs about crime statistics.
He admitted he could not be sure that the force's data on sexual offences was reliable.
Data gained by the Bureau shows that in the year to March 2013, 29% of rape allegations in London were dismissed by the police without being recorded as crimes. This despite the Met successfully reducing the number of sexual offences classed as a 'no-crime' – a category which has previously been abused by some officers in order to keep hard-to-solve crimes off the books.
TheBureau's findings show that this reduction in 'no crimes' has been accompanied by a rise in rape reports classified as 'crime related incidents' (CRIs).
Like no-crimes, CRIs  are not recorded in official crime statistics and the allegations are dropped.
Related story: Hundreds of rapes are not being recorded as crimes by the Met police claims whistleblower
The issue was raised today by the chair of the public administration select committee, Bernard Jenkin. Referring to the Bureau's data Jenkin said: 'What the statistics show is that the no-crime issue is now under 10% but there has been a concordant rise in crime related incidents related to rape … the issue is the transfer of no crimes to CRIs, which have grown.'
Sir Bernard replied: 'You have established a cause for concern which I am sharing.'
The Met's inquiry, which will take up to six months, will centre on a whistleblower's claims that officers routinely massage crime figures to meet targets.
Serving Met PC James Patrick, who is facing gross misconduct charges over a whistleblowing book about police practices, analysed samples of crime reports in 2013. He concluded that rape and sexual offences had been under-reported by up to 25%.
In written evidence to the committee published yesterday Mr Patrick said the Bureau's data on rape recording was consistent with his analysis.
'All that changes over the five year period is that CRI usurps 'no crime' as the favoured manipulative behaviour,' he said.
Commenting on Mr Patrick's claims, Sir Bernard admitted: 'There might be some inaccuracy but I think on the whole there's a truth there we need to hear.'
But he denied there had been systemic attempts to keep rape cases off the books.
There's a truth there we need to hear. 
Met Police chief Sir Bernard Hogan-Howe
The Met's inquiry, which will establish the extent of inaccuracy in recording of sexual offence allegations, will involve contacting people whose complaints were no-crimed as well as those who withdrew their accusations.
Initial plans for the police to conduct these interviews were put on hold after charities working with survivors of sexual crimes said their approach might be perceived as a 're-victimisation'. Academics will now question individuals instead.
The investigation is one of several moves aimed at improving the force's approach to rape.
Sir Bernard revealed that a 'public figure' is to be appointed who will look at the Met's handling of sexual offences while a panel of academics will carry out quarterly reviews of sexual offence allegations classed as 'no-crimes'. The standard for 'no-criming' will now be 'beyond reasonable doubt'.
During the committee hearing the deputy mayor for policing and crime also shared findings of an audit of Met crime statistics he had commissioned in early 2013.
Stephen Greenhalgh said the audit had identified two areas of concern: supervision and inadequate crime recording technology.
Both the auditors' results and the Met's internal investigation will be passed to Her Majesty's Inspectorate of Constabulary (HMIC).
HMIC is to carry out its own audit of crime statistics in 43 police forces, including the Met.
HMIC's head Tom Winsor told the committee he did not expect 'institutional corruption' to be uncovered during the investigation.