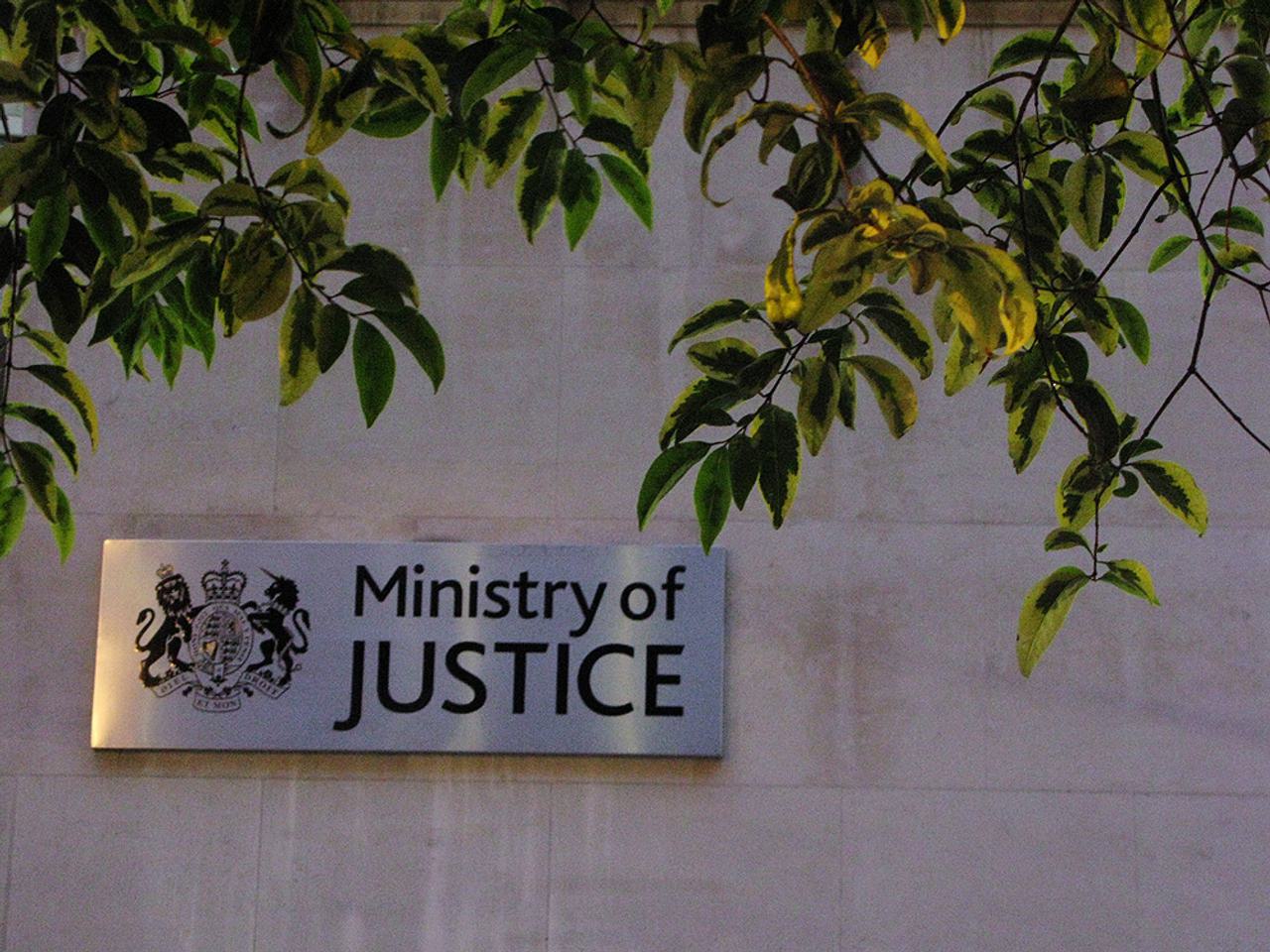 Third member of axed MoJ commercial arm jumps ship…to join ex-civil service colleagues at new consultancy
A third key member of a secretive Government team closed last year for trying to sell UK prison-building expertise to Saudi Arabia has quit the Civil Service to join former colleagues at a private consulting firm.
The Bureau has discovered that Craig Watt-Peters, currently head of Business Development at the National Offender Management Service (NOMS), has resigned to take up a role at TDP International.
He follows former colleagues Tony Challinor and Sibylle Batten in joining the company, which has been set up to advise governments on developing justice systems.
All three were senior figures at Just Solutions International, a commercial arm of the Ministry of Justice set up in 2012 to sell British expertise in justice systems to foreign governments.
The programme was wound up by Justice Secretary Michael Gove (pictured) in September after a row about its activities in countries such as China and Saudi Arabia, where it was due to be paid £5.9m to help reform the Kingdom's prison system.
Ten days ago (March 14), Justice Minister Andrew Selous ordered a departmental inquiry after it was alleged some of its former employees may have broken civil service rules.
Under those rules, senior staff cannot exploit their previous position by using sensitive information they learned to further their "private interests or those of others" for at least two years after leaving office.
The inquiry was launched the day after an article in the Mail on Sunday, which reported that Tony Challinor was among those said to have been boasting online about government connections.
It is not clear whether Watt-Peters' departure also forms part of the inquiry.
Until 10 days ago, a career biography for Watt-Peters was publicly available on TDPi's website, but it was taken down within hours of the Mail on Sunday article.
The Bureau, which is investigating links between the private sector and Government departments, made a copy before it was removed.
It said: "Craig has recently joined TDPi as the Head of Strategy and Business Development.
"He was formerly Head of Business Development at the National Offender Management Service.
"He was wholly responsible for developing international business relationships to support specific projects and activities across the Middle East, in particular, Saudi Arabia, Oman, Bahrain, Qatar and UAE.
"He also has very strong links with senior colleagues in UKTI DSO, the Home Office, Cabinet Office, FCO and British Embassy officials as his role acted as the interface between the respective countries' Ministries of Interior."
A spokesman for TDPi said the profile page was uploaded and made live by mistake. He said: "It is common practice for a new business to construct its website in phases. "Our website reflects the staff currently employed within TDPi.
"The fact that Craig Watt-Peters' TDPi profile seems to be available is a technical error, which has now been corrected."
He said Watt-Peters was currently seeing out his notice at NOMS and added that no one at TDPi had broken any civil service code.
"The full clearance and transparency processes set out in the Civil Service Management Code have been followed and NOMS is aware of this move", he said. "Any member of staff joining our organisation from the civil service has to go through these important procedural steps."
The departure of Watt-Peters is the latest chapter in the controversial saga of Just Solutions International (JSi).
It was set up within the MOJ in 2012 to bid for international tenders on the open market in an effort to turn a profit from the UK's justice expertise.
But it was not until 2015 that its existence was revealed and the public learned JSi had been working to support the justice systems of countries such as Saudi Arabia, Libya, Nigeria, and Oman.
The programme was closed shortly afterwards by Michael Gove following a court challenge by the Gulf Center for Human Rights (GCHR).
A subsequent National Audit Office review found JSi was a £1.1m loss to taxpayers.
Watt-Peters, Sibylle Batten and JSi's chief executive Tony Challinor (pictured) were central figures in the JSi team.
According to business intelligence website British Expertise, Watt-Peters was JSi's contact person for new deals.
His Facebook profile shows he travelled to Saudi Arabia on government business August 28, 2014. JSi's bid on a contentious £5.9m contract to design a training programme for Saudi prison officers was made the following day.
The contract was being finalised a year later, when Saudi Arabia marked a milestone for number of executions in a single year, along with the imprisonment of 74-year-old British pensioner Karl Andree for possession of alcohol, and flogging of liberal blogger Raif Badawi.
Watt-Peters' Facebook page also shows that he and Sibylle Batten visited the Royal Oman Police Academy on at least two occasions between December 2013 and April 2014 as part of their JSi work.
JSi won the deal and training of Omani police officers started in February 2014.
Oil-rich Oman targets peaceful activists and government critics using short term arrests and detentions, according to Human Rights Watch. Omani security forces have also been accused of torturing detainees.
JSi was supposed to carry out a checklist evaluating whether there was a "serious risk" that selling UK justice expertise "might directly or significantly contribute to a violation of human rights", court documents show.
Incorporated January 8th 2016, TDPi is a specialist consultancy "helping governments and private sector organisations globally to develop and improve their justice and correctional services."
It is part of a wider and longer-established TDP Development consulting group.
According to his LinkedIn profile, the leader of TDPi, Tony Challinor, left his position at the MoJ as head of Commercial Development at NOMS and head of the MoJ's International Group in December 2015.
"After a brief period of retirement from the UK Civil Service," Challinor wrote, "I am leading a new company building on the work I previously delivered."
According to his LinkedIn profile, Challinor was officially appointed as a director of TDPi in February, and he was followed by other senior staff from the MoJ, including Sibylle Batten.
Watt-Peters took over as Head of Business Development at NOMS after Challinor's resignation in December 2015.
The Bureau tried to contact Watt-Peters for comment but our questions were forwarded to the MoJ press office.
A spokesman for the MoJ said he was unable to comment on individual employees and pointed us to the statement made by Justice Minister Andrew Selous in the Commons on March 14, when he said: "We take all allegations of impropriety extremely seriously. We have launched an immediate investigation to ascertain the facts, which the Cabinet Office's Proprietary and Ethics team will support.
"The rules around former civil servants taking up employment in the private sector are made very clear when they leave. Under no circumstance should they exploit privileged access to government contracts or sensitive information which could be used to influence the outcome of commercial competitions."
* This article's authors are Bureau interns from the City University MA Investigative Journalism course