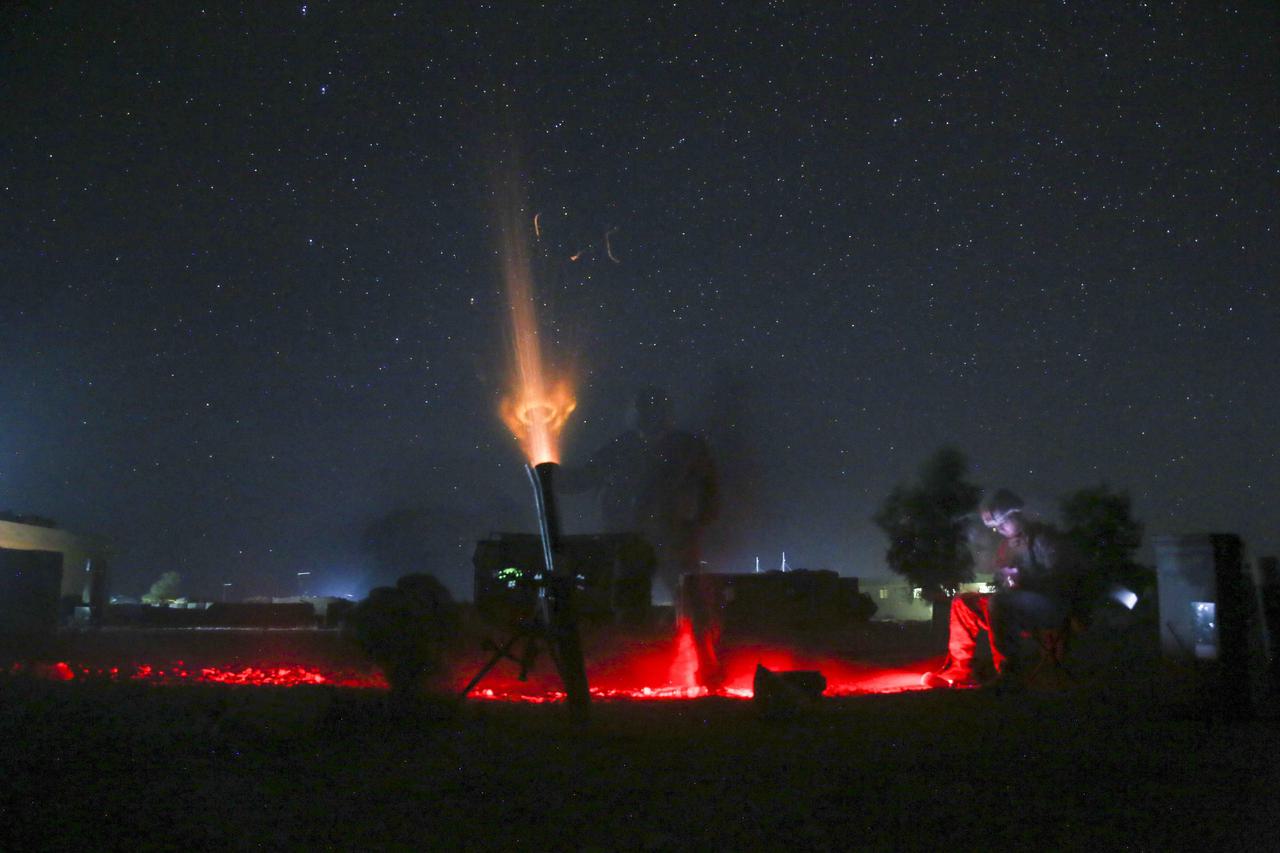 Afghanistan air war: US strikes pound Islamic State bastion
The Bureau has received a breakdown of US strikes in Afghanistan by province for the first time, offering an unusually detailed picture of how the air war is being conducted.
The data shows nearly half of July's 358 strikes hit eastern Nangarhar province. This is where Islamic State - Khorasan (IS-K), the local IS franchise, is most entrenched.
Strikes in the province overtook those carried out in Helmand - traditionally one of the fiercest fronts of the Afghan war.

The US and Afghans launched an offensive in Nangarhar in early March trying to drive the group from the province. However it has proven resilient with latest US estimates saying IS-K has around 1,000 fighters.
They are present in five provinces, according to Resolute Support, the US-led Nato command in Kabul.
The strike data also appears to show a surge in force-protection strikes in July - a month that saw three Resolute Support soldiers killed in Taliban attacks. 
Force protection strikes, air attacks called in by international troops when they're under fire or about to be attacked, increased nearly 90% from 14 in June to more than 100 in July. These defensive operations dwarfed strikes conducted as part of the unilateral US counter-terrorism campaign against al Qaeda and IS-K.
It is worth noting that the criteria by which the US logs strikes as force protection, which might also fit in to other operational categories, is not completely clear. The apparent surge in force protection could also reflect a change in the way such strikes are recorded.

Strategic effects strikes constituted the majority of US attacks last month. Strategic effects strikes are carried out in support of Afghan strategic goals, including defending key towns and cities.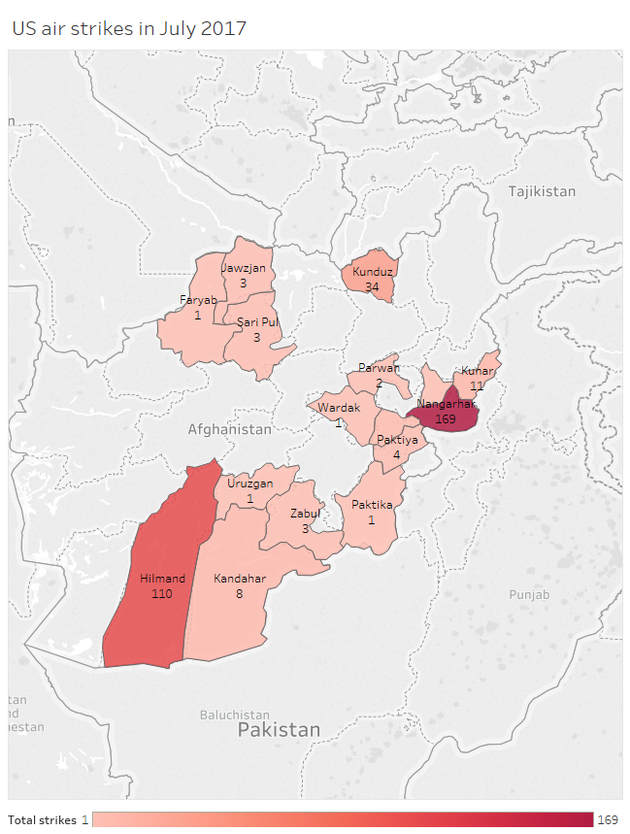 In Nangarhar, nearly two-thirds of the attacks in July were in this category and almost all the rest were force protection.
Elsewhere in the US war on terror, a US strike took place in Yemen's Abyan province on July 1, killing two al Qaeda men on a motorbike, according to US and Yemeni officials, and local residents.

In Somalia the US confirmed it carried out a strike on July 29 killed Ali Muhammad Hussei, a high-level al Shabaab commander.
The Bureau's Shadow Wars Dispatch
Subscribe to the Shadow Wars newsletter and hear when our next story breaks.