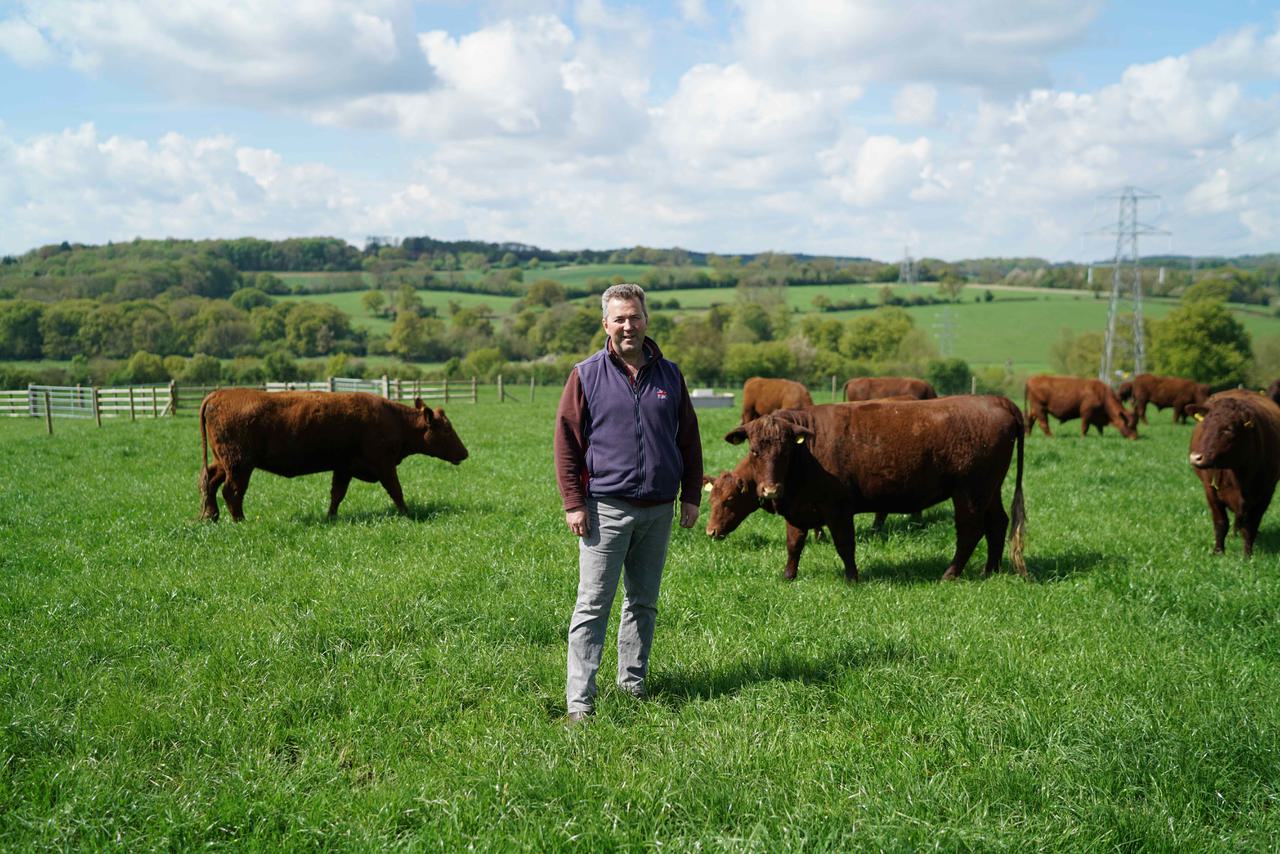 In photos: inside a grass-fed farm
Our Food and Farming investigations have lifted the lid on the reality of factory farming and the arrival of US-style intensive meat production in Britain.
In our other story in our latest investigation we focussed on how beef farming is changing and becoming more intensive.
Yet there are others who are trying to go back to traditional ways of producing meat.
To find out more about the reality of producing "grass fed" cattle, the Bureau's photographer, Nigel Akehurst, was invited onto the farm of Jonathan and Laura Chapman. Bailey Hill Farm is nestled in the quiet Buckinghamshire countryside, on the edge of the Chiltern hills. The farm prides itself on its high welfare standards and is accredited as meeting so-called Pasture for Life standards, as the farm is certified by the Pasture Fed Livestock Association.
All pictures in this article are by Nigel Akehurst, a photographer and farmer.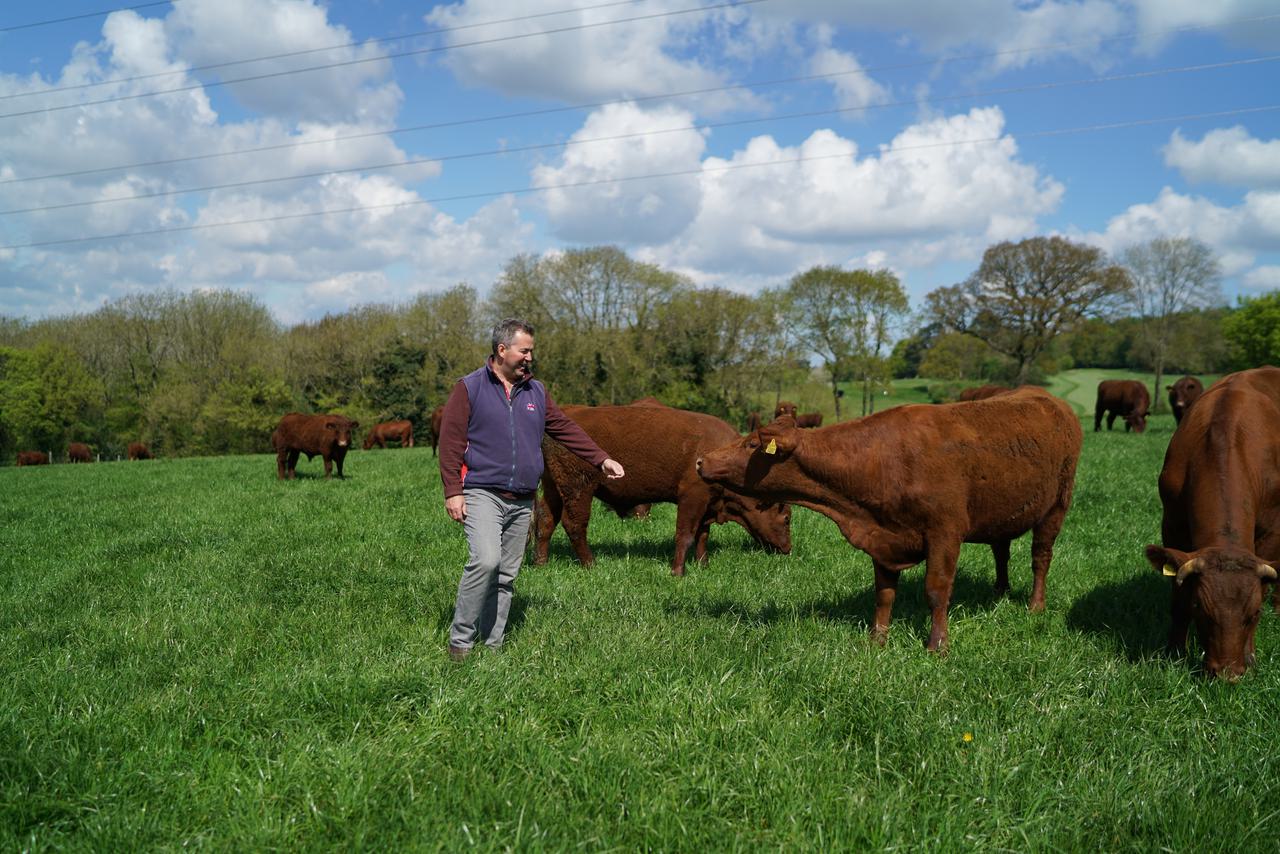 They are one of just 60 livestock farmers across the UK with PFLA certification, with a further 250 working towards the same goal.

The PFLA encourages a system where livestock are fed a 100% grass-based diet, rather than diets based around cereals (sometimes a feature of "feedlot" type systems). Although a niche market at present, the "grass-fed" movement is beginning to gain traction, both within the industry and with consumers.
Jonathan and Laura Chapman chose a so-called Native Beef breed, 'Ruby Red' Devon cattle, originally from Devon and Exmoor, to grow their herd.

Jonathan Chapman examines his pastureland and explains the vital role the herbal leys, or mixed species planting, and grazing techniques play in raising his cattle sustainably and improving the land.
The farmer says that he believes that pasture feeding is not only good for the animal, creates good food but also enhances the local environment, in terms of building up what the farm calls "diversity in the sward".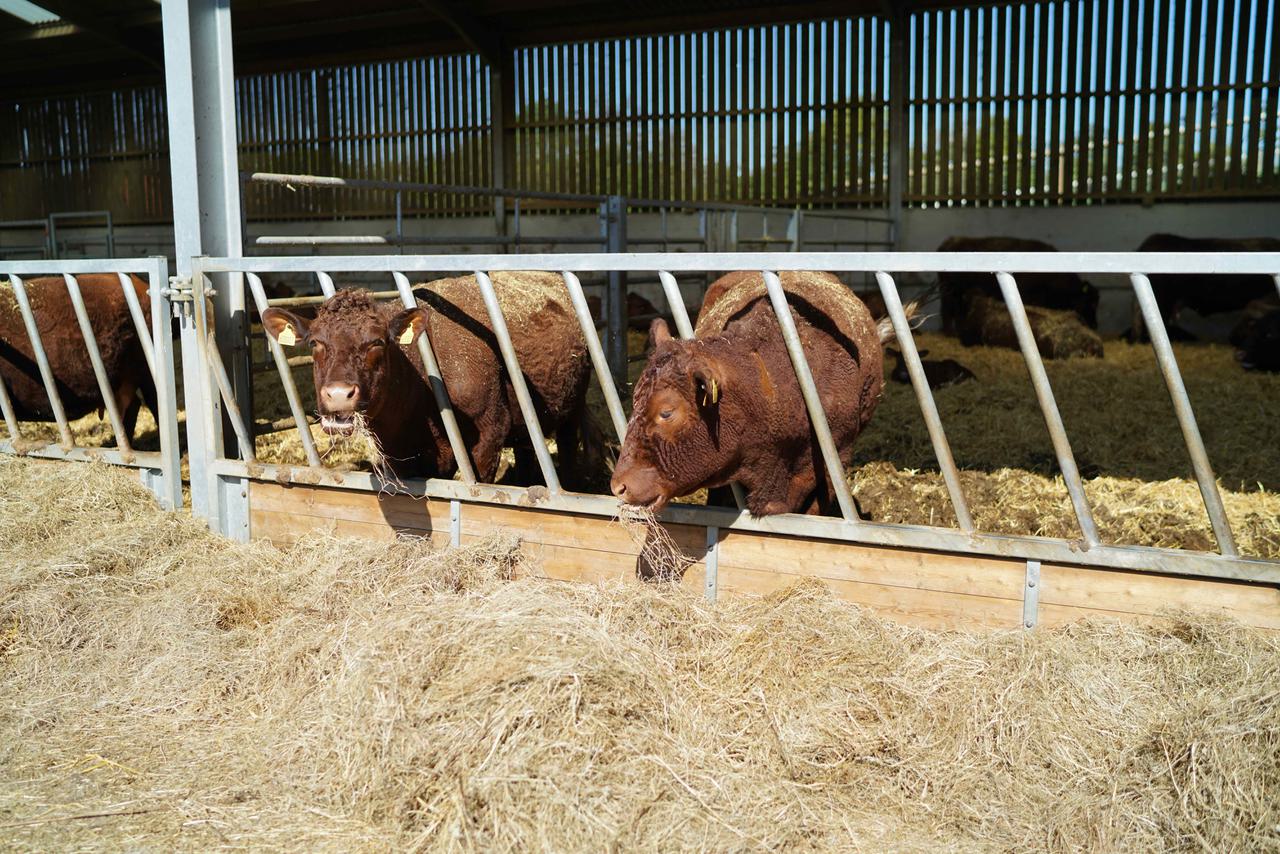 The cattle are wintered inside, due to local ground conditions. This picture shows cows who calve in spring, in the shed where they will give birth. After they calve, they go out into the pasture-land with their offspring. The cows are fed only on pasture, rather than cereals, are mainly kept outside and the calves are raised by their mothers.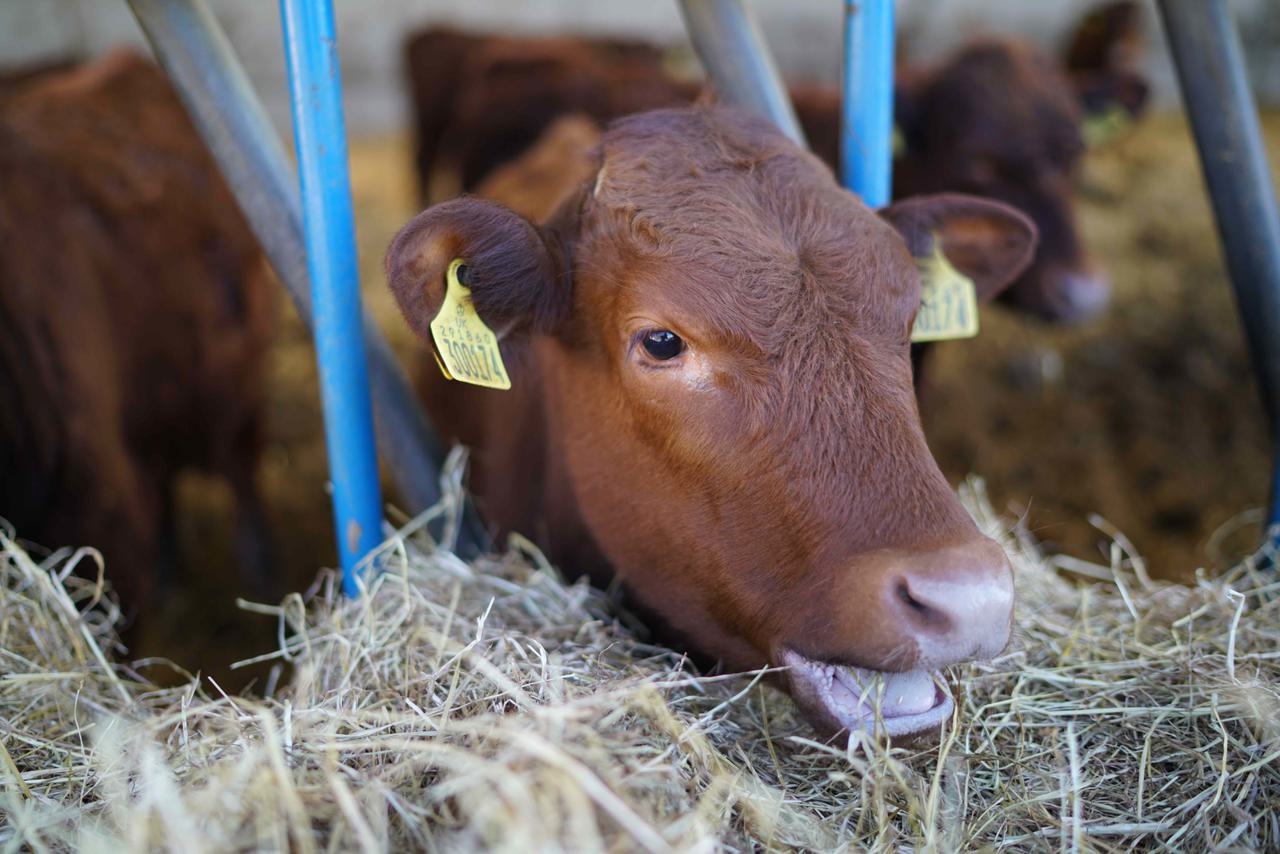 This youngster is enjoying some haylage - a highly nutritional version of hay.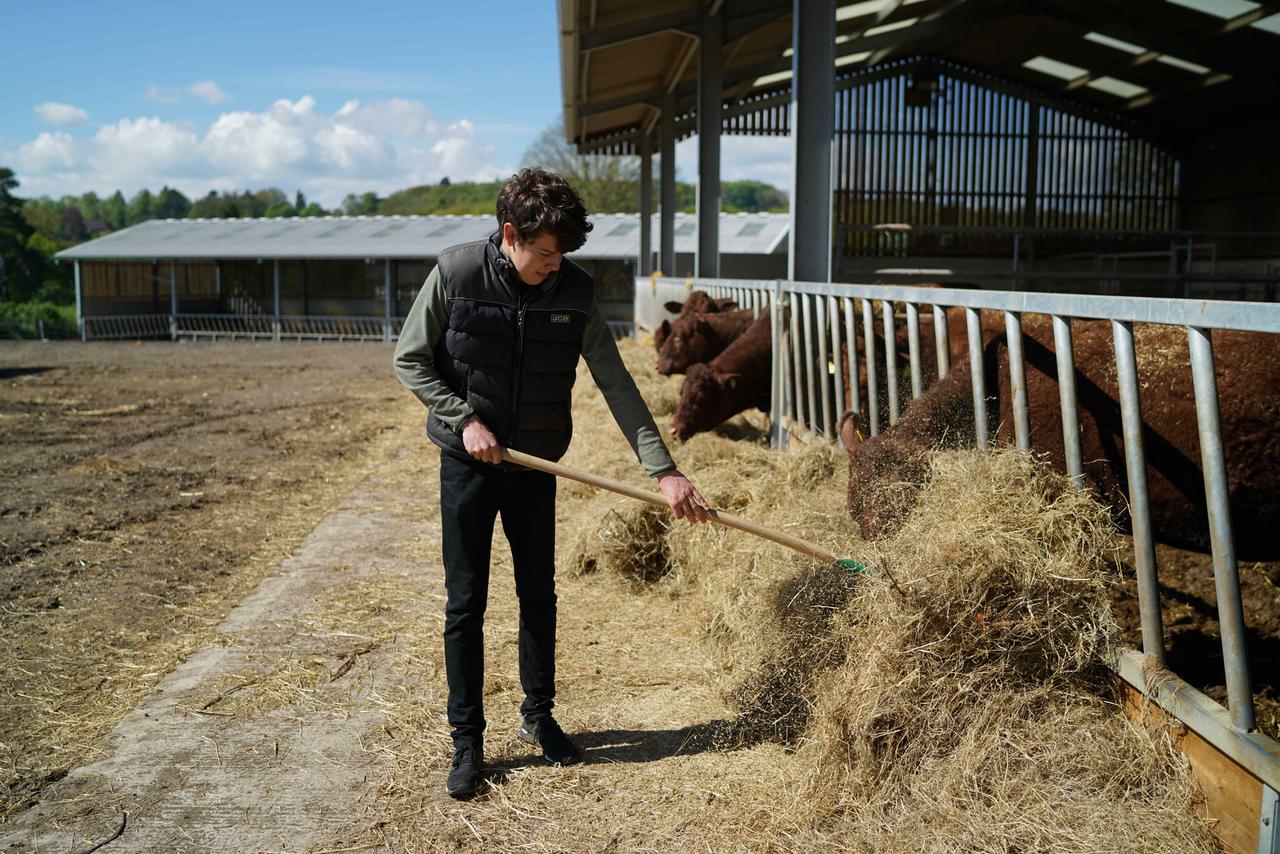 This farm is a family affair - George, Jonathan's nephew, is involved - here forking up haylage for the cows.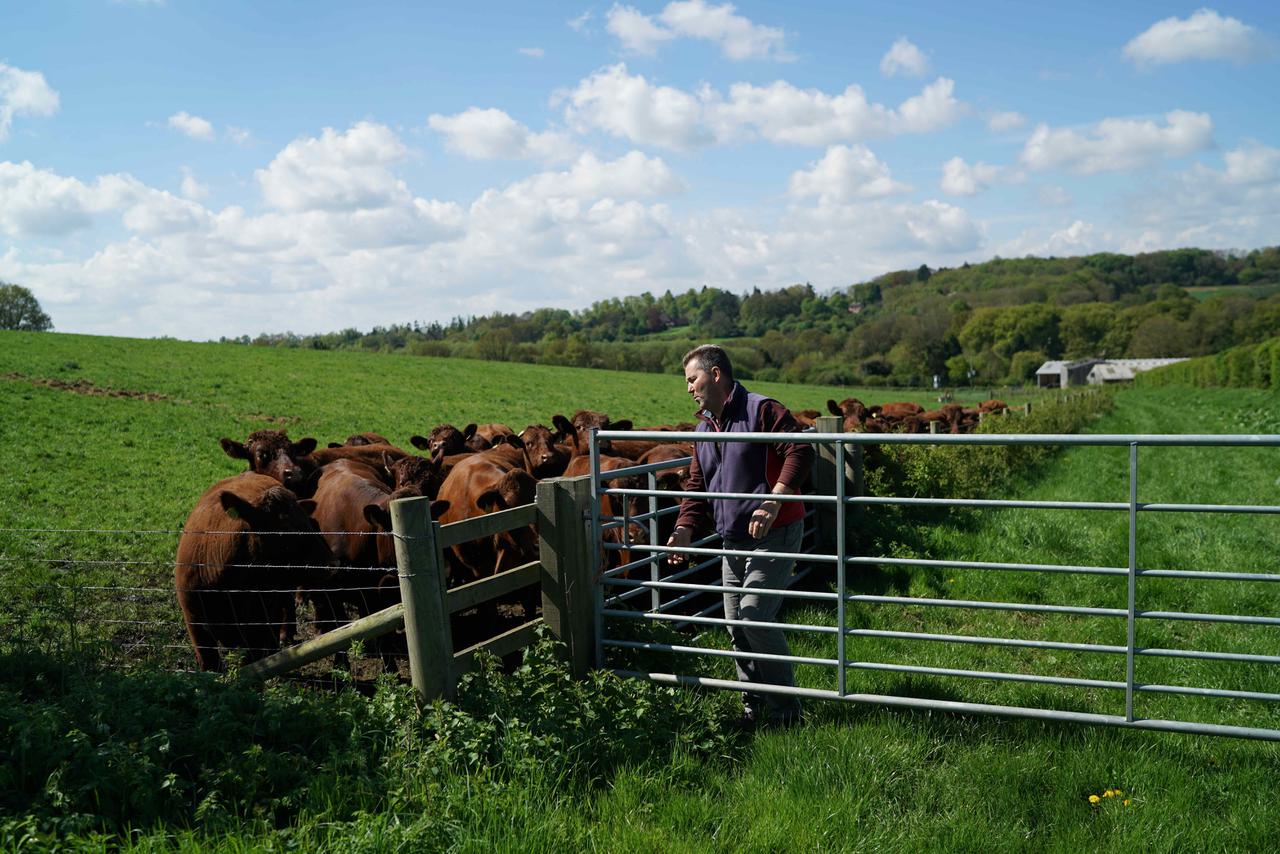 Jonathan moves cattle to a fresh paddock of grass. He does this every three days or even more frequently. This is so that the grass is never shorter than four inches, ensuring the pasture is rested and regrows as fast as possible.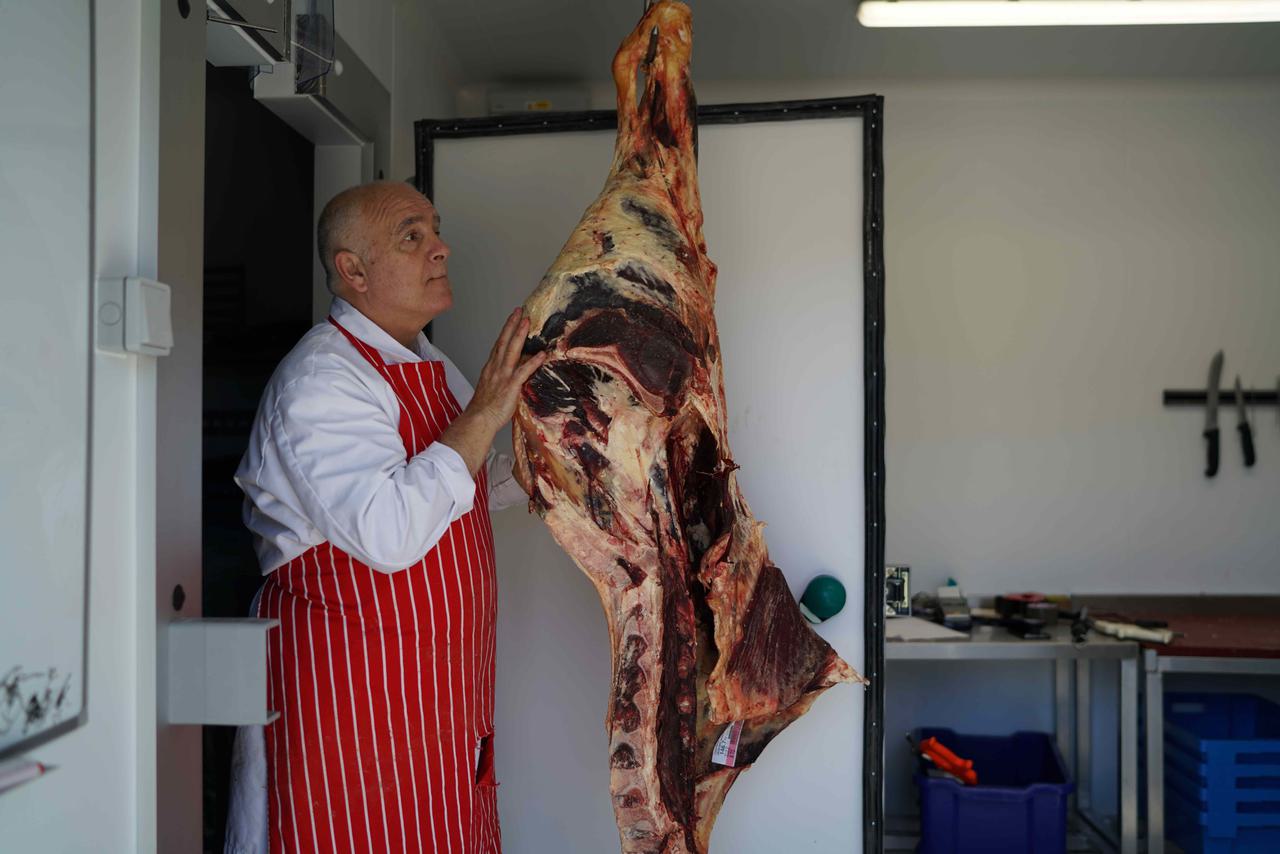 The cattle are transported to a nearby abattoir for slaughter when they are about two years old, or when they are judged ready for slaughter.
The carcasses then come back to the farm, where the meat is is dry aged (or hung) for 28-days in its modern small-scale butchery.
It is then prepared for the marketplace, which is mainly local restaurants and local customers on a box scheme.
There's a long way to go until the volume of beef produced under the system can make a significant dent in the market – and some in the industry doubt whether a completely (or even significantly) "grass-fed" beef sector is viable.
However, with some traditional beef producers vulnerable to low margins, fluctuating costs and a lack of long term contracts, moving towards a system that enables producers to attract a premium makes economic sense, Russ Carrington, the PFLA director, told the Bureau.
"We have compared the economic position of certified Pasture for Life farmers to the average and the Pasture for Life farmers – particularly those selling at farmers markets, from the farm gate or online, are making more money than the average, traditional producer."
"This is because not buying feed cuts the overall cost considerably. Many are also selling for a premium – selling every bit of the animals from fillet steak to oxtail and boiling the bones for healthy bone broth. The only downside compared to feedlot beef is that it takes longer to fatten the animals – perhaps taking up to 24 months, whereas feedlot beef can be gone within a year to 18 months."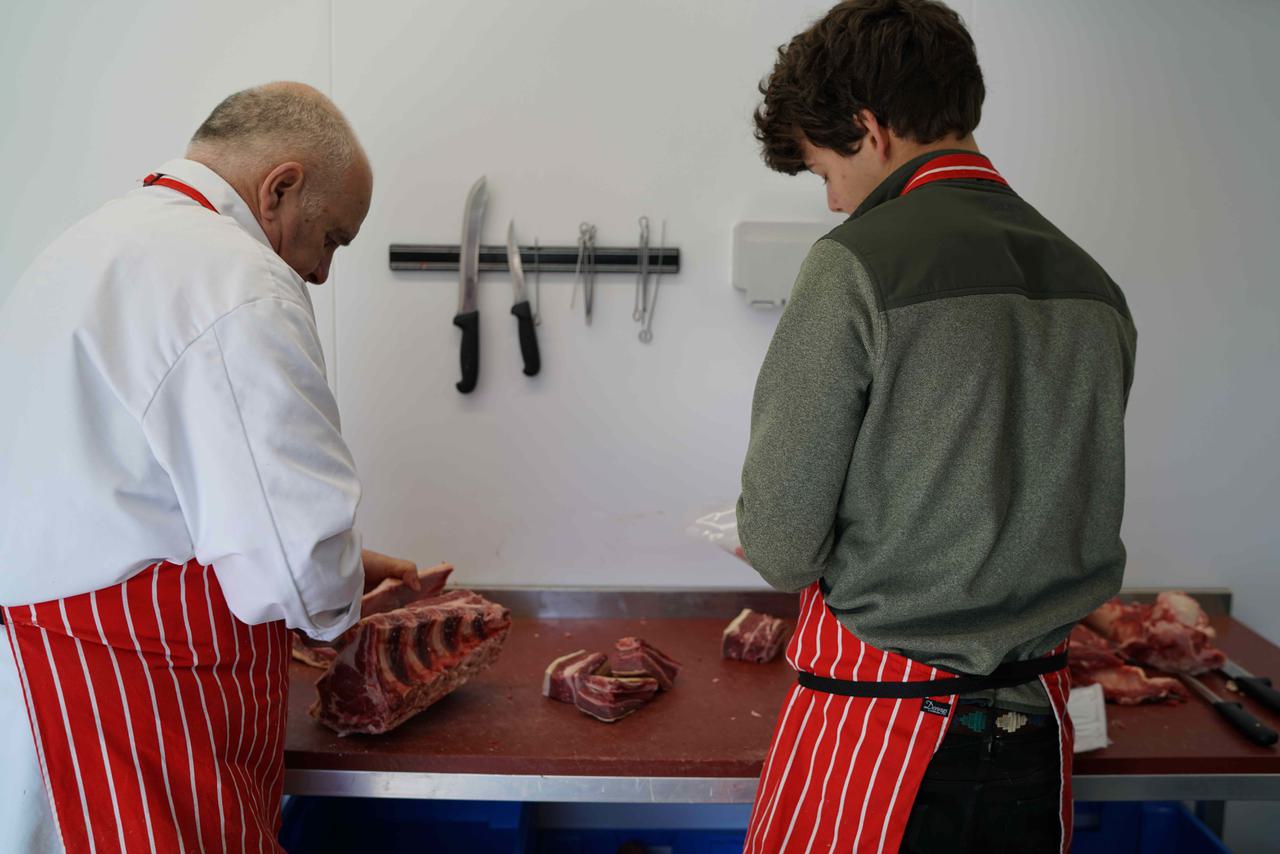 Nephew George divides his time between looking after the cattle and helping prepare meat orders with Dave in the butchery.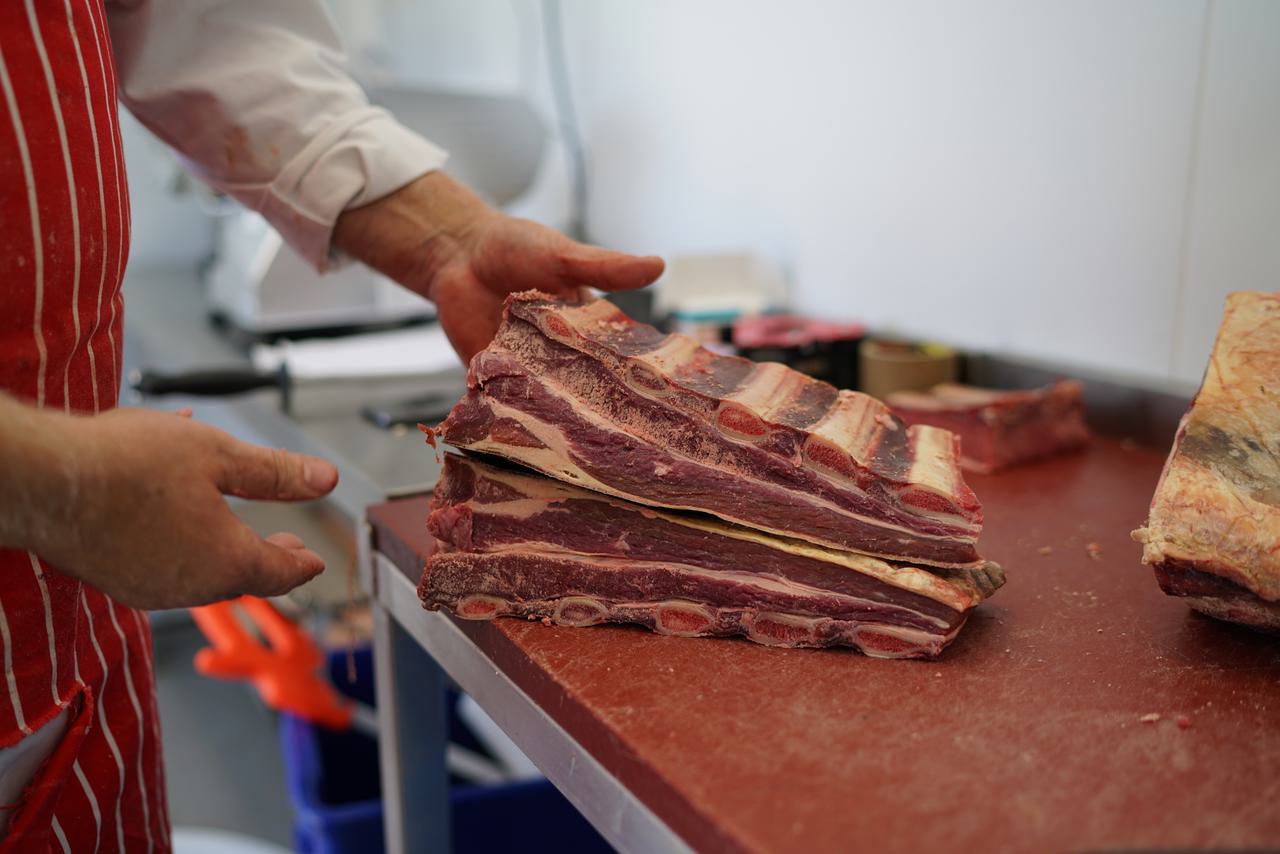 Once the meat has been cut up, it is all vacuum packed, weighed and labelled, ready to be collected by local customers or delivered via their refrigerated van or courier.
Richard Young, policy director of the Sustainable Food Trust and a farmer himself, with 120 cattle and 500 sheep, highlights the difficulty facing many smaller beef farmers, regardless of system used:
"Looking after beef cattle is labour intensive. Smaller farmers provide more jobs relative to the number of cattle they produce because they do not benefit from the economies of scale and the use of as much expensive labour-saving equipment. This should really be seen as a public good, but it means they cannot produce beef as cheaply."
Another disadvantage, Young believes, is that "the dominance of supermarkets in the meat trade is driving small local abattoirs out of business and they are being being replaced by a small number of mega-slaughterhouses. This is already killing off local food marketing in some areas, and for farmers with smaller numbers of animals for sale the cost of transporting them long distances to slaughter also puts them at an economic disadvantage."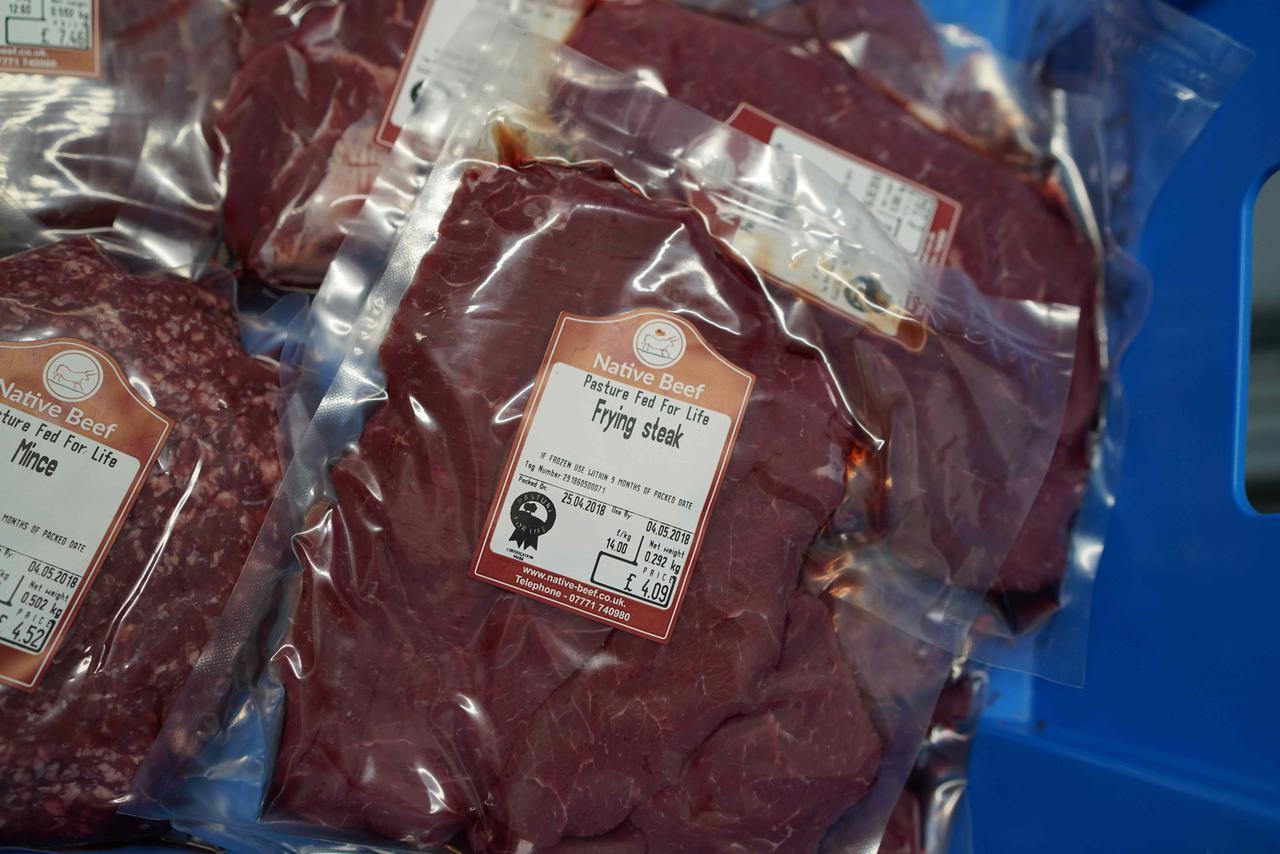 This article was amended on 31 May 2018 to clarify that the farm is certified by the PFLA.