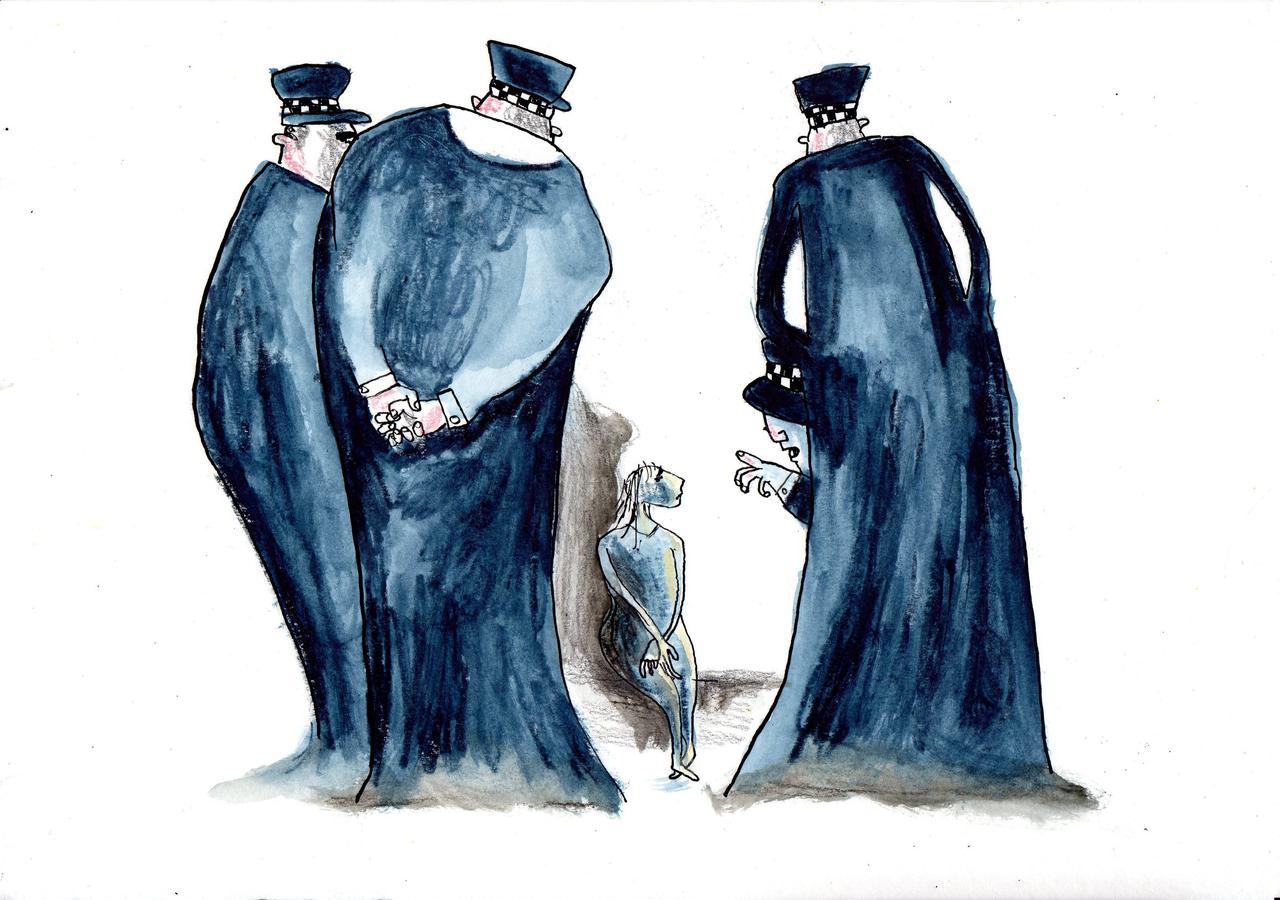 No convictions in Police Scotland's officer abuse investigations
Police Scotland received eight reports alleging domestic abuse by serving officers in the first year they recorded complaints on an internal database – but no one has yet been convicted.
Four criminal cases remain live and those officers are also being investigated internally for alleged misconduct, along with a fifth officer who has been cleared of criminal charges.
The figures, which cover 1 April 2018 to 31 March 2019, were provided by Police Scotland in reply to freedom of information request made by the Bureau. One charity for victims of domestic violence said that the figures were "likely to be the tip of the iceberg".
Four of the complaints against officers alleged assault. Two of those were found not guilty in court but one is subject to internal "improvement action" and the other is still being investigated by the force for misconduct. The other two are subject to criminal charges and due to appear in court.
A civilian working for the force was also the subject of a complaint alleging domestic abuse, but a criminal case did not proceed and a disciplinary case did not progress to a hearing.
Police Scotland also said that its domestic abuse standard operating procedure is under review.
Dr Marsha Scott, chief executive of Scottish Women's Aid, told the Ferret: "Women's Aid services across the country have told us of women, children and young people who have experienced domestic abuse from perpetrators who are police officers. With one in four women experiencing domestic abuse in their lifetime and one in four men perpetrating, there is no profession or job role void of abusers. The men carrying out this abuse look just like any others and are well-skilled in hiding their coercive control from those outside the family.
"We agree the figure reported is likely to be the tip of the iceberg. With Scotland's new gold-standard domestic abuse law now in place, the responsibility is on all of us to create policies and procedures in our workplaces to identify and respond to domestic abuse, no matter who the perpetrator is or where we work. We welcome that Police Scotland are recording such reports, and we will continue to work closely with them on their approaches to domestic abuse."
Lily Greenan, deputy director of Zero Tolerance, said: "Each of these cases is an abuse of power, which we sadly see all too often … It is very hard for survivors to come forward as they are worried that they will not be believed. Police Scotland has a responsibility to put in place robust processes to support victims who have been abused by police officers to come forward. Everyone must play their role in changing the culture so violence like this is prevented before it happens."
Detective Superintendent Gordon McCreadie, Police Scotland's national lead for domestic abuse, said: "We take all reports of domestic abuse seriously and our officers are trained to investigate each incident fully, regardless of the identity of the suspect. We continue to promote a workplace culture in which there is no tolerance for domestic abuse and specific guidance is in place on how to respond to reports involving police officers or staff as victims or perpetrators. Any internal conduct proceedings are also conducted thoroughly and separately from criminal proceedings."
The Scottish domestic abuse and forced marriage helpline is 0800 027 1234. The national domestic violence helopline is 0808 2000 247
Illustration by Danny Noble

Our reporting on domestic violence is part of our Bureau Local project, which has many funders. None of our funders have any influence over the Bureau's editorial decisions or output.