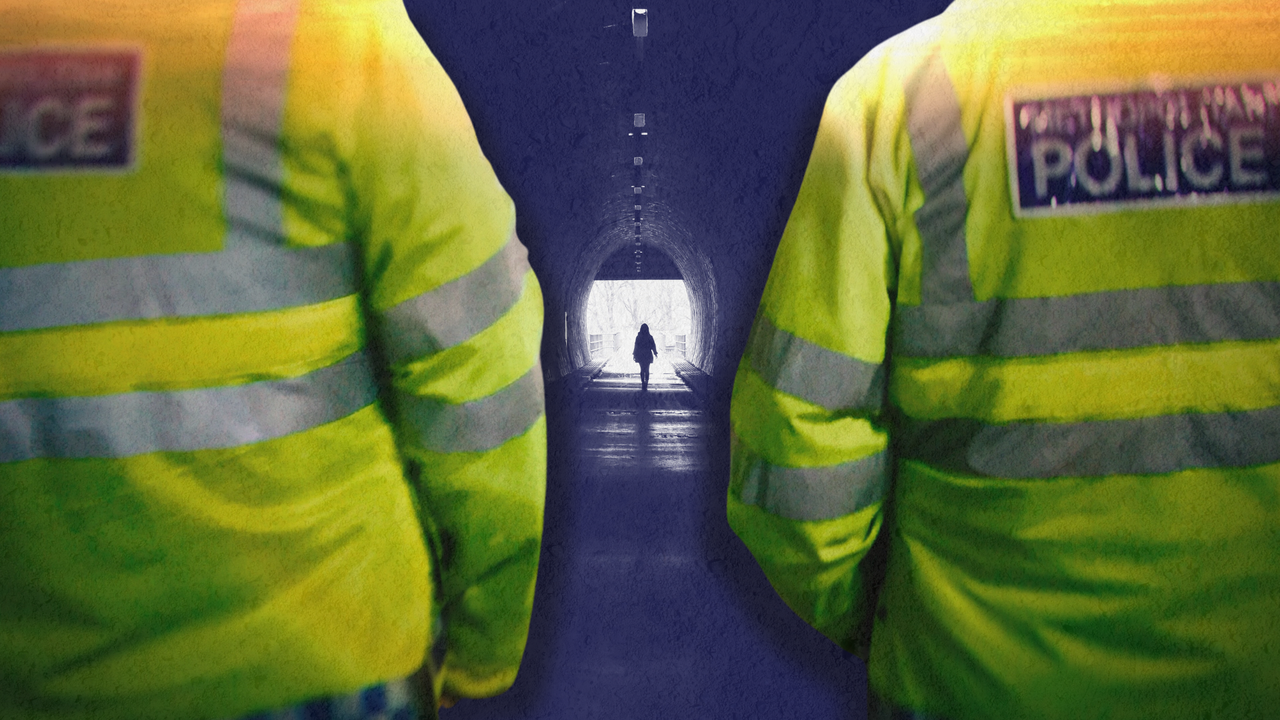 One police officer accused of rape every week
Police officers are being accused of rape at a rate of one a week, the Bureau of Investigative Journalism and Channel 5 can reveal.
Over the past five years more than 300 officers have been reported for rape and 500 for sexual assault. Only ten of those accused of sexual assault have been convicted. The vast majority – 350 – are still working for the police.
"Holly", a serving police officer who was raped by a colleague, said there was "simply not a chance that all 350 are innocent of the things they are accused of". Her attacker was allowed to stay in the force for years until he was exposed by TBIJ. In the meantime Holly and others who had been attacked struggled to get the force to take their allegations seriously.
"If you made a complaint, you were painted as having serious 'mental health issues' or 'attention seeking'," she said. "It was like you had stepped back into the 1920s before all women even had the right to vote. The police took women's voices and silenced them."
More than 250 police officers had been reported more than once for sexual offences. A dozen had more than five separate reports against their names.
The true numbers of accused officers are likely even higher. TBIJ's data was compiled from FOI requests to every police force in the UK, but nine failed to provide full figures.

TBIJ has been tracking forces' failure to deal with police perpetrated domestic abuse (PPDA) for the past five years. In particular, TBIJ has highlighted how forces let down victims and the public when they fail to properly investigate allegations against their own officers.
The murder of Sarah Everard by Wayne Couzens, a serving Met police officer who had been reported for exposing himself in public, showed how catastrophic the consequences of inaction on sexual offences can be. Two years on, however, there is little sign of wider reform.
In February this year David Carrick was sentenced to a minimum of 30 years in prison after admitting 24 counts of rape and sexual offences against 12 women while serving as a Met officer. He had been repeatedly reported for domestic abuse since joining the police in 2001, but those allegations had not been taken seriously.
In TBIJ's research, of the 375 officers and staff reported for domestic abuse in the past two years, more than three quarters are still working for the police.
In 2020 TBIJ worked with the Centre for Women's Justice to submit a supercomplaint to police watchdogs. The Independent Office for Police Conduct, the College of Policing, and Her Majesty's Inspectorate of Constabulary and Fire & Rescue Services responded with a joint report last year, admitting there were systemic weaknesses in how forces respond to allegations against their own people.

In particular they were "not always doing enough to ensure all PPDA cases are properly and impartially investigated". In January the National Police Chiefs Council reported that most forces had agreed to improve procedures for dealing with PPDA. In March the Casey Review found the Met Police was institutionally misogynist, racist and homophobic.
Holly said the combination of the supercomplaint, the Carrick and Couzens cases and the Casey Review has started to shock the Met into change. Mandatory training has finally been introduced for managers. "People are unable to fully deny the misogyny, because our leaders aren't letting them anymore," she said. "A space has been created for people to feel more accountable for what they're saying and what they're doing. There is lots more to do, but the first steps have been taken and there is hope."
Channel 5's documentary Wayne Couzens: Killer in Plain Sight, which is partly based on this research, will be broadcast June 15 at 8pm.
Reporter: Sarah Haque and Meirion Jone
Fact checker: Andrew Wasley
Production: Frankie Goodway
None of our funders have any influence over our editorial decisions or output.