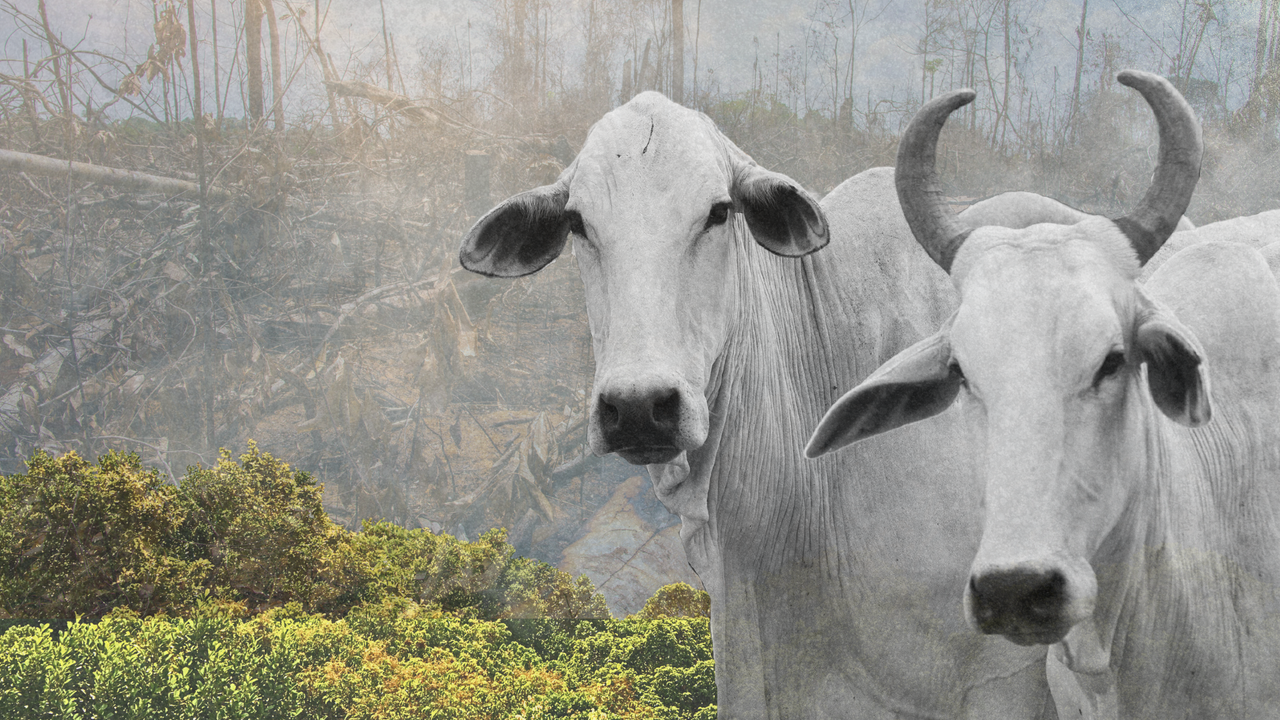 Over 800 million trees felled to feed appetite for Brazilian beef
More than 800 million trees have been cut down in the Amazon rainforest in just six years to feed the world's appetite for Brazilian beef, despite dire warnings about the forest's importance in fighting the climate crisis.
A data-driven investigation by TBIJ, the Guardian, Repórter Brasil and Forbidden Stories shows systematic and vast forest loss linked to cattle farming.
The beef industry in Brazil has previously pledged to avoid farms linked to deforestation. However, the new data reveals that 17,000 sq km of the Amazon was destroyed near meat plants exporting beef around the world.
The investigation is part of Forbidden Stories' Bruno and Dom Project. It continues the work of Bruno Pereira, an Indigenous peoples expert and Dom Phillips, a Guardian journalist, who were murdered in the Amazon last year.
Deforestation across Brazil soared between 2019 and 2022 under President Jair Bolsonaro, with cattle ranching the number one culprit. The new administration of President Luiz Inacio Lula da Silva has promised to curb the destruction.
Researchers at the consultancy AidEnvironment used satellite imagery, livestock movement records and other data to calculate forest loss between 2017 and 2022 on thousands of ranches near more than 20 slaughterhouses. All the meat plants were owned by Brazil's big three beef exporters – JBS, Marfrig and Minerva.

To find the farms that most likely supplied each slaughterhouse, the researchers looked at "buying zones"; these are areas based on transport connections and other factors, and, where possible, confirmed by interviews with plant representatives. All the meat plants exported internationally, including to the EU, the UK and China, the world's biggest buyer of Brazilian beef.
The research focused on slaughterhouses in the states of Mato Grosso, Pará and Rondônia – important frontiers of deforestation associated with ranching. It's likely that the overall figure for deforestation on farms supplying JBS, Marfrig and Minerva is higher, because they run other plants elsewhere in the Amazon.
Nestlé and the German meat company Tönnies, which had supplied Lidl and Aldi, were among those who had bought from the meat plants featured in the study. Dozens of wholesale buyers, some of which supply the catering businesses that serve schools and hospitals, also appeared in the list of buyers.
Nestlé said two of the three meatpackers were not currently part of its supply chain, and added: "We may scrutinize business relationships with our suppliers who are unwilling or unable to address gaps in compliance with our standards."
Tönnies said: "These Brazilian companies process many thousands of animals per year for export," and claimed it was unclear whether the company had received products from plants linked to deforestation.
Lidl and Aldi said they stopped selling Brazilian beef in 2021 and 2022, respectively.

Some of the meat shipped to the EU could breach new laws designed to combat deforestation in supply chains. Regulations adopted in April mean products brought into the EU can't be linked to any deforestation that happened after December 2020.
Responding to the findings, Alex Wijeratna, a senior director at the NGO Mighty Earth, said: "The Amazon is very close to a tipping point. So these types of figures are very alarming because the Amazon can't afford to be losing this number of trees … this has planetary implications."
The MEP Delara Burkhardt said the findings reinforce the need for greater legislation globally to tackle deforestation: "The destruction of the Amazon is not only a Brazilian affair. It is also an affair of other parts of the world, like the EU, the UK or China, that import Amazon deforestation. That is why the consumer countries should enact supply chain laws to make sure that the meat they import is produced without inducing deforestation. I hope that the new EU law against imported deforestation will be a blueprint for other major importers like China to follow."
The investigation found that 13 meat plants owned by JBS were linked to ranches where there had been forest clearance, felling or burning. For Marfrig and Minerva, there were six and three, respectively.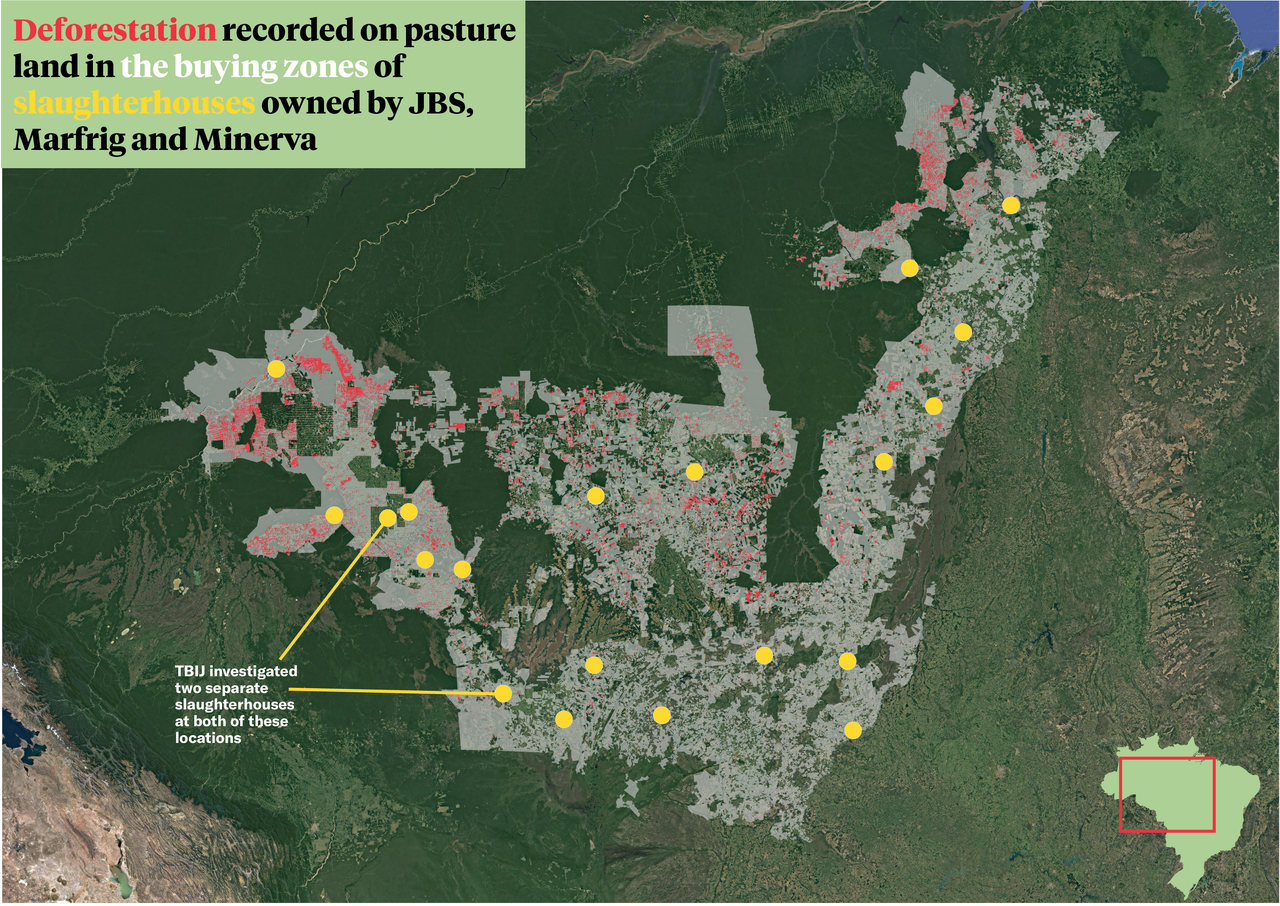 According to a separate Guardian analysis for the Bruno and Dom Project, these three companies slaughtered $5bn (£4bn) worth of cattle in Amazon states in 2022. And they have repeatedly been criticised for proven deforestation in their supply chains over the past decade.
Other companies are also known to source cattle from the same buying zones.
In cases where the full beef supply chain could be mapped, the study found more than 100 instances of forest loss on farms that directly supplied company plants since 2017.
More than 20 sq km of forest were destroyed on a single ranch in Mato Grosso that sold nearly 500 cattle to JBS. The JBS meat plant that processed these cattle sold beef to the UK and elsewhere in recent years.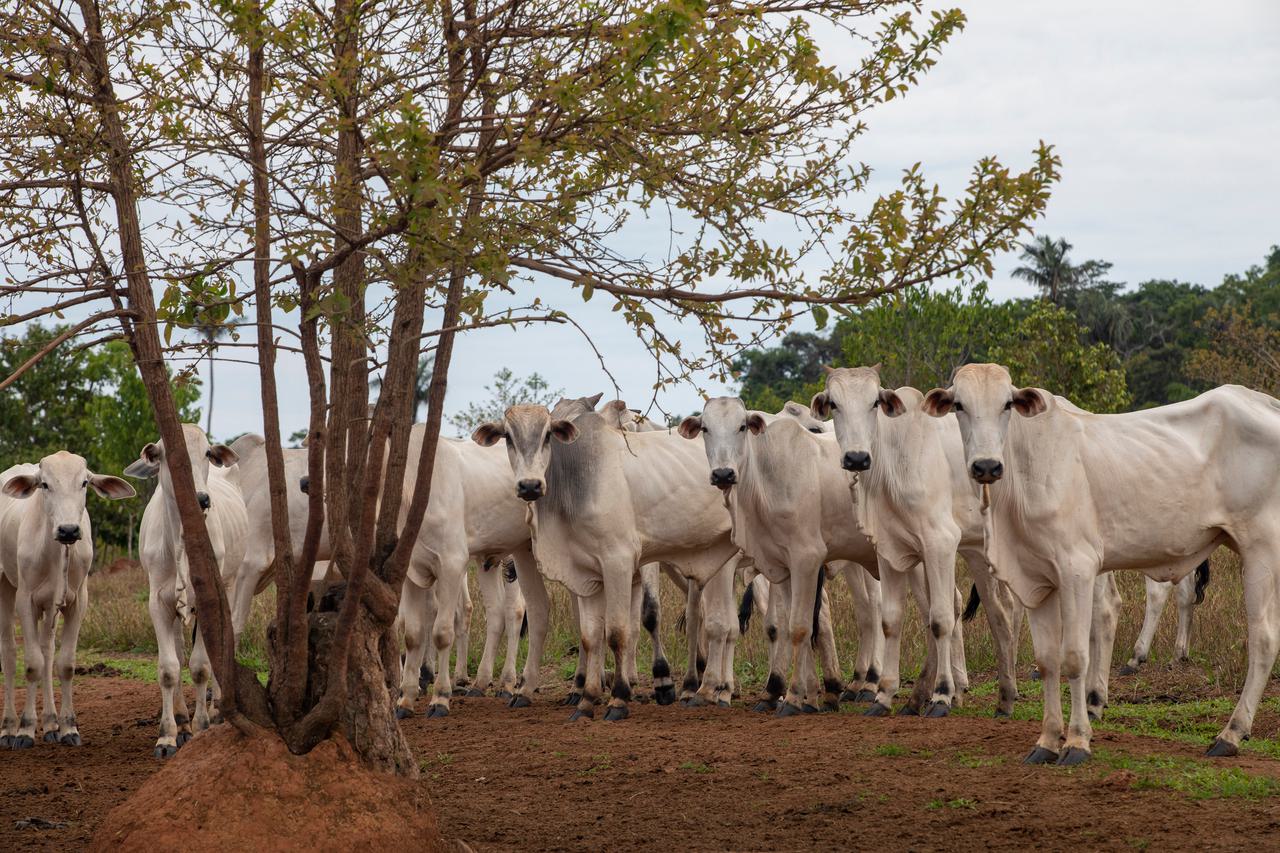 The farm, Fazenda São Pedro do Guaporé, in Pontes e Lacerda, was also connected to the indirect supply of more than 18,000 animals across the three meatpackers between 2018 and 2019. However, all three companies said that they are not currently supplied by the ranch.
More than 250 cases of deforestation were attributable to so-called indirect suppliers – farms that rear or fatten cattle but send them to other ranches before slaughter. (Some farms act as both direct and indirect suppliers).
Meat companies have long said that monitoring the movements between ranches in their complex supply chains is too difficult.

Critics say this allows for "cattle laundering", where animals from a "dirty" deforesting ranch are trucked to a supposedly "clean" farm before slaughter, masking their origin. A clean farm is one with no history of fines or sanctions for deforestation, even if its owner has deforested on other ranches.
TBIJ, the Guardian and Repórter Brasil uncovered one of the first concrete examples of cattle laundering in 2020. Then, the team, which included Dom Phillips, showed that cows from a farm under sanction for illegal deforestation had been moved in JBS trucks to a second, "clean" farm. After the story was published, JBS said it stopped buying from the two farms, both owned by Ronaldo Venceslau Rodrigues da Cunha.
However, our investigation has found that Da Cunha now supplies Marfrig, another of Brazil's big three meatpackers. One of his farms, Fazenda Estrela do Aripuanã in Mato Grosso state, is still under sanctions but remains part of the international beef supply chain.
Records show that between 2021 and 2022, nearly 500 animals were moved along the exact route TBIJ investigated in 2020. The cattle ended up at the same "clean" second farm, Fazenda Estrela do Sangue, which has no embargoes or other environmental sanctions.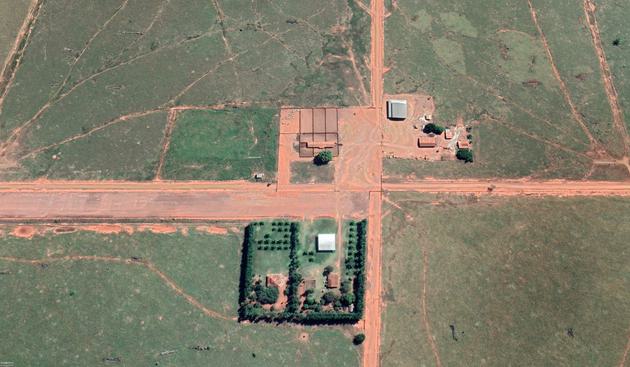 Separate documents show dozens of animals moving from Fazenda Estrela do Sangue to Marfrig's Tangará da Serra meat plant.
Last year, another TBIJ investigation linked the Tangará da Serra plant to the invasion of the Menku Indigenous territory in Brasnorte.

According to shipping records, the plant has sold more than £1bn worth of beef products since 2014 to China, Germany, Spain, Italy, the Netherlands and the UK.
In a statement Marfrig confirmed it had received cattle from Da Cunha, saying: "With every transaction it makes, Marfrig checks the status of the cattle supplying properties. At the time of slaughter, the farm in question was compliant with Marfrig's socio-environmental criteria, meaning that the property was not located in an area with deforestation, embargo, or forced labour, nor in a conservation unit or indigenous lands."
It added: "Marfrig condemns the practice referred to as 'cattle laundering' and any other irregularities. All suppliers approved by the company are regularly checked and must comply with the mandatory socio-environmental criteria described in the company's current policy."
Minerva said it "tracks the condition of the ranches, ensuring that cattle purchased by Minerva Foods do not originate from properties with illegally deforested areas; possess environmental embargoes or are overlapping with indigenous lands and/or traditional communities and conservation units".
JBS queried the "buying zones" methodology used in the research and said that it blocked the São Pedro do Guaporé farm "as soon as any irregularity was identified". When asked, it did not specify the date.
Forbidden Stories
Read everything from all the partners involved in the Bruno and Dom project at
forbiddenstories.org
Header image: A composite of Brazilian cattle against a backdrop of deforestation. Credits: João Laet/Repórter Brasil/The Guardian; Canva

Reporters: Andrew Wasley, Elisângela Mendonça, Youssr Youssef and Robert Soutar
Additional reporting: André Campos (Repórter Brasil), Jeroen Wester, Karlijn Kuijpers (NRC), Eduardo Goulart (OCCRP), Julius Bretzel, Dajana Kollig, Carina Huppertz (Paper Trail Media)
Research: Aidenvironment
Environment editor: Robert Soutar
Editor: Meirion Jones
Production: Frankie Goodway
Impact producer: Grace Murray
Fact checker: Emily Goddard
Special thanks: Kuang Keng Kuek Ser
Our Food and Farming project is partly funded by Quadrature Climate Foundation and partly by the Hollick Family Foundation. None of our funders have any influence over our editorial decisions or output. This story was supported by the Pulitzer Center's Rainforest Investigations Network.
Subject:
Food
Deforestation
Meat
Supply chain
Amazon rainforest