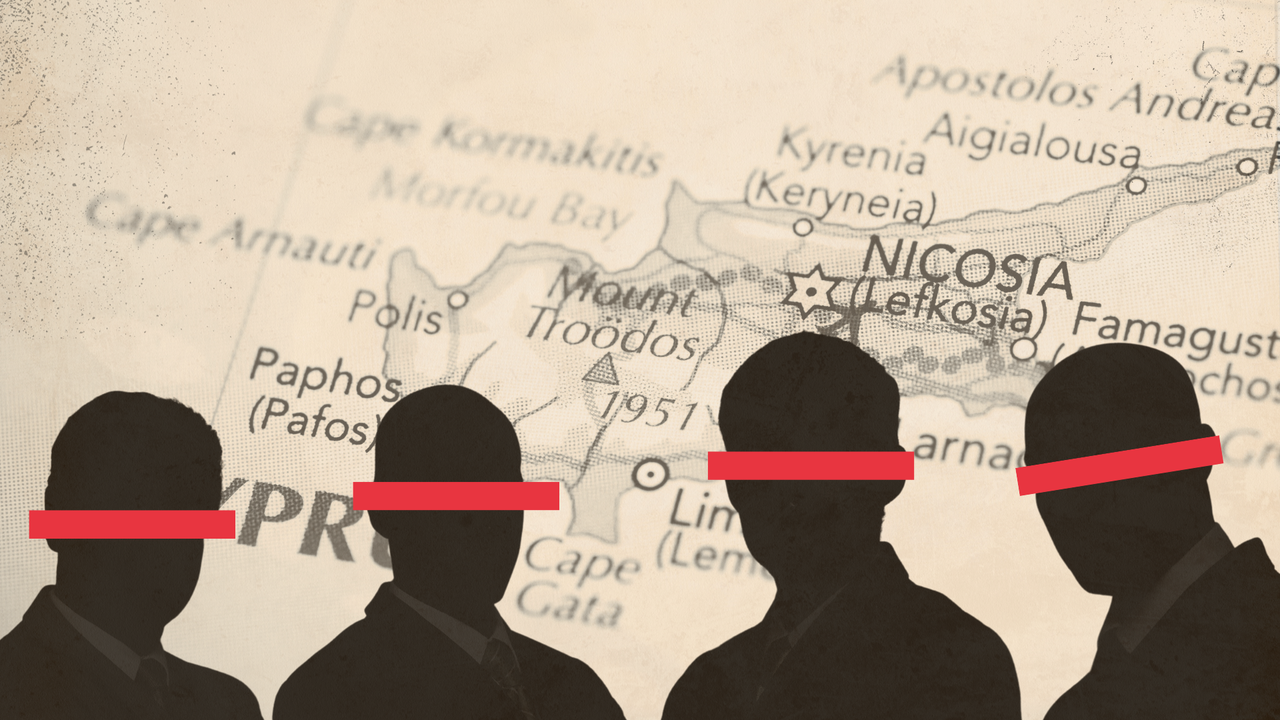 What is Cyprus Confidential? The leaks that reveal Russians' way into Europe
A massive leak of financial information from Cyprus offers unprecedented insight into how oligarchs move their cash from Russia to Europe
Tucked in the eastern corner of the Mediterranean, Cyprus is as far from the geographic core of the European Union as any of its members can be.
But for Russian oligarchs and a pack of other billionaires with murky histories, the island has provided passports and legal and financial services, giving them a free run of all the EU has to offer.
Cyprus Confidential is a joint reporting project digging through 3.6 million documents from six Cypriot firms offering offshore services, such as financial and legal advice, and one Latvian company.
The Bureau of Investigative Journalism partnered with 67 media outlets in 55 countries and territories around the world to dig through the biggest ever leak of financial information from Cyprus.
You name it, it's in there: investment structures, financial statements, company structure charts, email exchanges, share purchase agreements, trust deeds and much more. They cover the years 1995 to 2022, but most were created between 2014 and 2022.
The reporting shows in granular detail how members of the Russian elite used Cyprus to structure their wealth before the 2022 invasion of Ukraine. The project highlights how they have benefited from the global financial system's secrecy and lack of regulations.
The Cypriot firms are DJC Accountants, ConnectedSky, Cypcodirect, MeritServus, MeritKapital, and Kallias and Associates. Additional records came from a Latvian company, Dataset SIA, which sells Cypriot corporate registry documents through a website called i-Cyprus. There are seven different leaks in total.
The documents were obtained by Paper Trail Media, a German group of investigative journalists, and Distributed Denial of Secrets, a non-profit group which specialises in making leaked data publicly available to increase scrutiny of governments and the corporate world. The International Consortium of Investigative Journalists (ICIJ) hosted the data and has coordinated the journalists participating in the project.
Author: Franz Wild
Enablers editor: Eleanor Rose
Impact Producer: Lucy Nash
Production editor: Frankie Goodway

Our Enablers project is funded by Open Society Foundations, the Hollick Family Foundation, Sigrid Rausing Trust, the Joffe Trust and out of Bureau core funds. None of our funders have any influence over the Bureau's editorial decisions or output.
Subject:
Offshore
Oligarchs
Super rich
Tax
Transparency