Bell Pottinger "incited racial hatred" in South Africa
The controversial PR company Bell Pottinger has been expelled from the trade body which regulates the industry. Its investigation found that the company had launched a campaign which was "likely to inflame racial discord in South Africa" and that it had "brought the PR and communications industry into disrepute". Former Bell Pottinger boss Lord Bell told the BBC it was "almost certainly curtains" for the firm, which advises others on reputation management.
This is not the first time the PR company has been at the centre of such rows. It has twice been investigated by the Bureau. In 2016 we found they had been secetly paid $500 million by the Pentagon for extensive propaganda operations in Iraq. In 2011 the firm told us that they could use "dark arts" on the public and influence then Prime Minister David Cameron.
The current South African controversy has emerged from a tense campaign in which proponents of current President, Jacob Zuma who is accused of wholesale corruption, attacked the opposition as being agents of "white monopoly capital" and attempted to divide the country on racial lines. Bell Pottinger was employed by Oakbay Capital, a firm owned by the wealthy Gupta family in South Africa to help President Zuma's campaign. The Public Relations and Communications Association (PRCA) report found that Bell Pottinger's work had "incited racial hatred".  
Their report comes a day after another report by law firm Herbert Smith Freehills, commissioned by Bell Pottinger, which also found that some of the material they created was "potentially racially divisive…  and was created in breach of relevant ethical principles". Chief Executive James Henderson resigned ahead of the publication of the reports. 
The Bureau has also been investigating Bell Pottinger's activities in South Africa. Social media played a major role in pushing the message that President Zuma's opponents were agents of "white monopoly capital". 
The Bureau has identified dozens of Twitter accounts that were used to amplify that message which was part of the campaign launched by Bell Pottinger and the Guptas. Our analysis indicates that these accounts are "bots" - fake accounts set up to resemble real Twitter users whose screen-names, cover pictures and biographical details they imitate.

Herbert Smith Freehills concluded that they had not seen evidence showing Bell Pottinger "used, or instructed others to use so-called Twitterbots" to promote the "white monopoly capital" campaign. However, such services are easily accessible and difficult to trace.

Social media firms around the world commonly offer networks of such accounts as a means of amplifying their clients' messages. Hundreds of retweets can be purchased for only a few dollars. Piecing the activities of such networks together is relatively straightforward. However, identifying who paid for them is more difficult.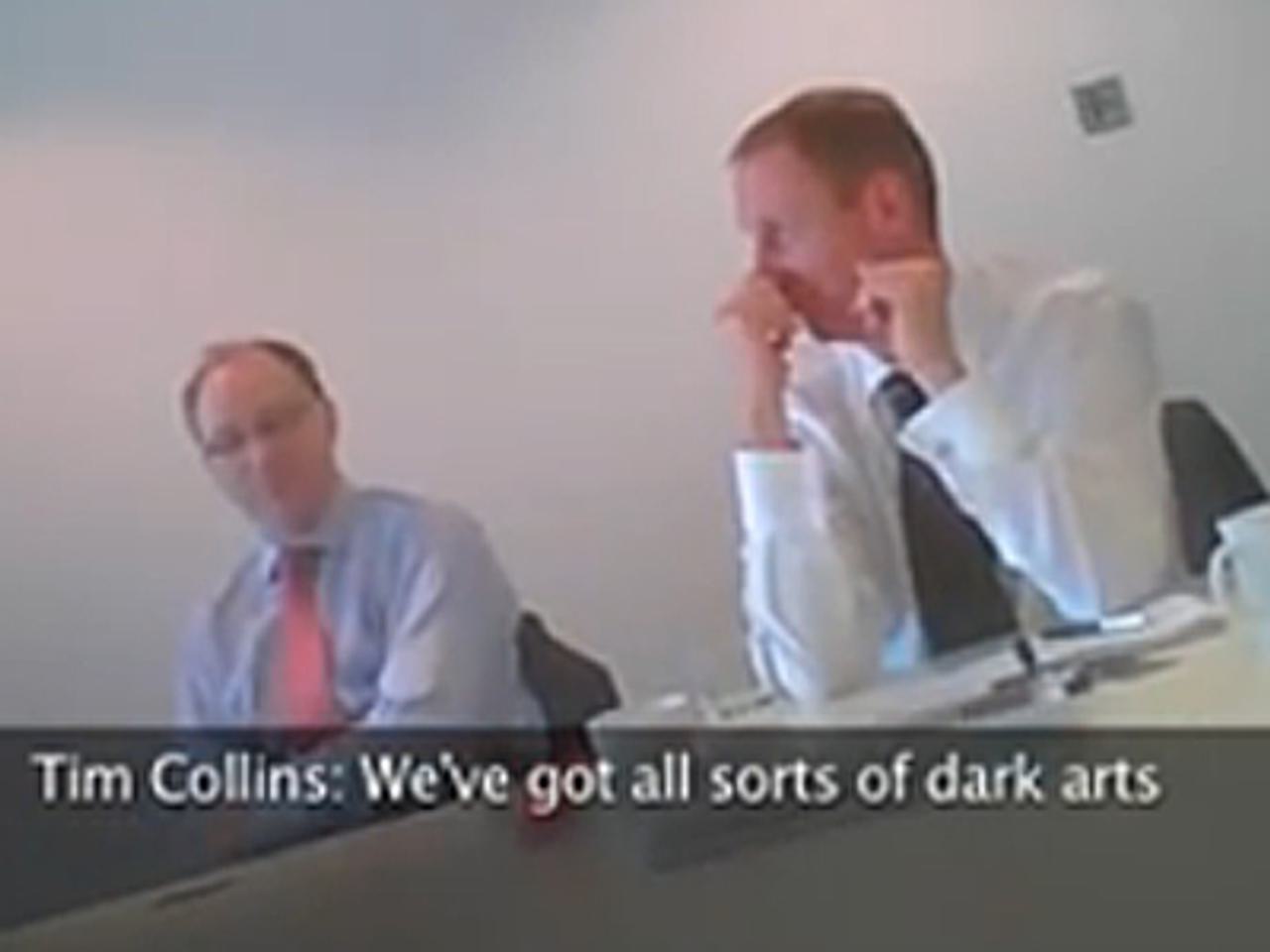 In 2011 Bell Pottinger's willingness to represent dubious regimes was highlighted by a sting operation by the Bureau of Investigative Journalism. Undercover reporters posed as representatives of the repressive government of Uzbekistan seeking to improve the reputation of the country's cotton industry, which uses forced and child labour. 

The PR agents talked openly about the work the firm had done with other regimes with questionable human rights records including Sri Lanka and Belarus and how they could navigate the corridors of power for clients.
Tim Collins, managing director of the company, along with other key figures, boasted on camera of their ability to use "dark arts" to influence public opinion and of their access to the then prime minister David Cameron and his advisers.
They also explained how the company could manipulate Google results to "drown out" negative coverage of human rights violations, and that MPs known to be critical of investigative programmes could be used to attack journalists over minor reporting errors.
Bell Pottinger also claimed it had a team dealing with negative Wikipedia coverage of clients. The Bureau later found evidence of this, including removal of a reference to the university drugs conviction of a businessman who was a client of Bell Pottinger and editing of material relating to the arrest of a man accused of commercial bribery.
In 2016 the Bureau revealed a secret $500 million propaganda operation run by Bell Pottinger in Iraq for the Pentagon after the invasion in 2003. It involved making videos which would look like they had been produced by local Iraqi TV stations to spin the news, and recutting insurgent videos with code to track anyone who watched them. When the Bureau revealed this Lord Bell told the Sunday Times that "it was a covert military operation" for the CIA, the Pentagon and the National Security Council and "we were very proud of it".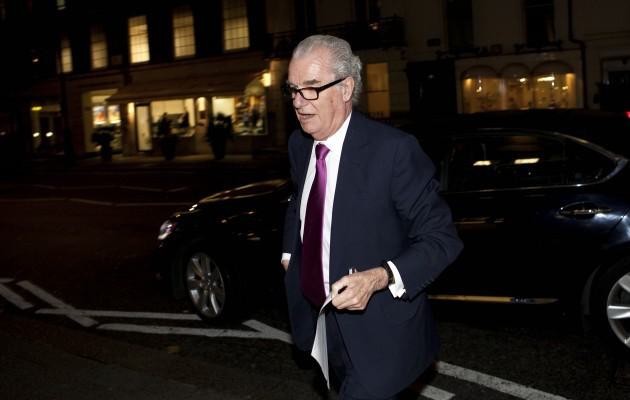 Lord Bell left Bell Pottinger, the firm he founded, in August 2016 and he set up a new organisation. The current Bell Pottinger management told us last October that they no longer engaged in controversial activities like those used in Iraq. 
Under Lord Bell the firm represented the last apartheid President of South Africa FW de Klerk when he stood against Nelson Mandela and the oil company Trafigura when it was accused of poisoning thousands of people and was convicted of exporting toxic waste to Africa. Bell Pottinger also represented News International executive Rebekah Brooks when the phone hacking scandal broke and South African athlete Oscar Pistorius, known as "the Blade Runner", when he was accused of murder. Other clients included the wife of Syrian President Bashar al-Assad and the former Chilean dictator Augusto Pinochet.
Main picture via AP/Ben Curtis