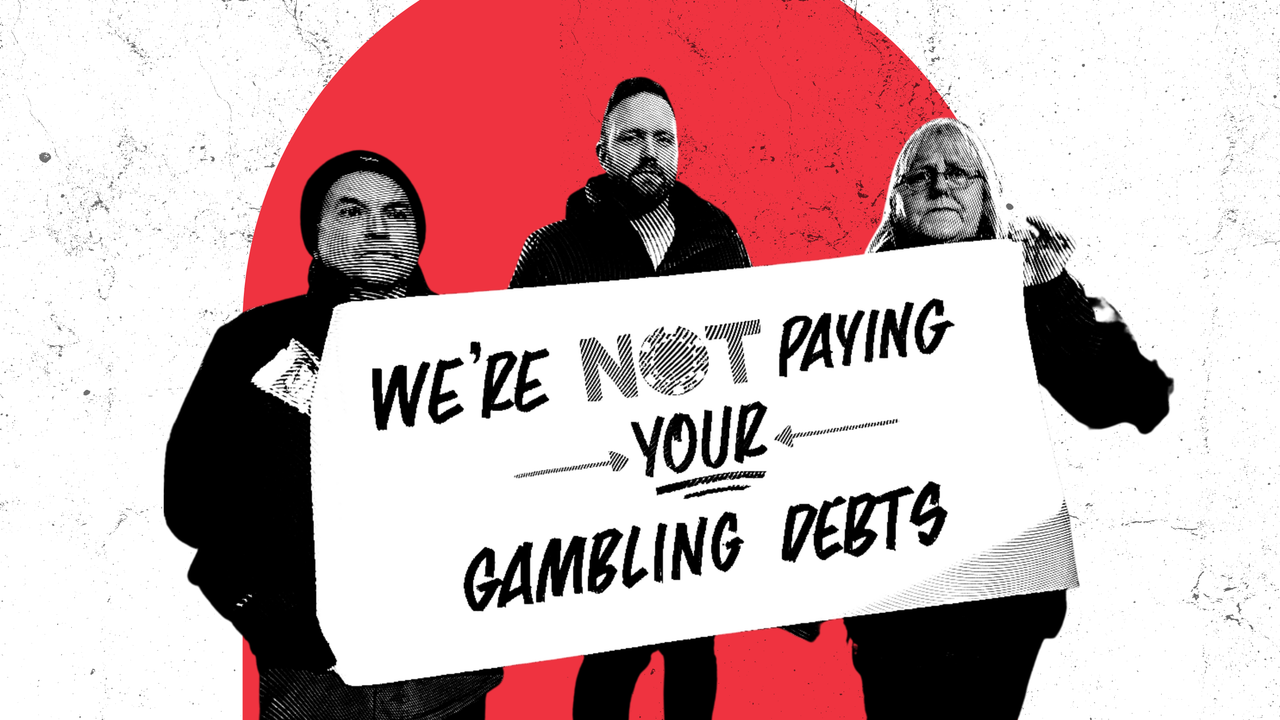 'Everybody's on their knees': the fallout of Thurrock's failed investments
The bigger the number, the harder it is to comprehend. At Thurrock council, the UK authority embroiled in a financial scandal of unprecedented proportions, the numbers are very big indeed. One billion pounds borrowed from other councils. More than £650m gambled on failed solar farm deals. Another £94m handed to a credit company which has since gone bust. All of which add up to a near £500m hole in the council's budget, the largest deficit ever reported by a UK local authority. Each headline-grabbing figure has been almost impossible to fathom for people who live in Thurrock and rely on the services the council provides. Until recently, that is.
For years, the council kept residents in the dark about the risks it was taking. The Bureau of Investigative Journalism has spent the past three years fighting to reveal these staggering figures. But it wasn't just the urgent government intervention, the resignation of the council leader or the Christmas bankruptcy notice that made hundreds of protestors gather outside the council's newly built offices on a bitterly cold March evening. The last straw? The threat to close a beloved local theatre.
"I'm here today to stand up with my community and talk about how absolutely frustrated, angry and disappointed we are with what's happening, what the council has done and how they're expecting us to pick up the pieces for them," said Billie Forbes, who runs a coaching and wellbeing company in Grays, Essex.
The town's Thameside complex, which includes a theatre, library and museum, was deemed "surplus to requirements" by the council in July 2021. Campaigners have been fighting for its survival ever since. They fear that the authority's financial collapse makes a sale more likely.

"It's going to put so much stress on people and I think people are going to break," said Forbes. "You need a community hub, you need a theatre, you need a library. We need to be prosperous but we can't do that with what's about to happen."

There is anger too that local people will have to foot the bill. Michael Gove, the secretary of state for levelling up, housing and communities, has given Thurrock permission to impose a 10% council tax hike without a local referendum, increasing household bills by hundreds of pounds per year during a cost-of-living crisis. The increase was voted through while protesters chanted "Thurrock council, do the right thing" on the street outside.
"It's such a shame because this is the way that public finances work – if something goes wrong, it's never those who are responsible who end up paying the cost," said Jen Craft, a local resident and Labour's prospective parliamentary candidate for Thurrock. "It's always people at the sharp end … We're being hit with another bill we can scarcely afford."
Sam Byrne, who set up the Save Your Thameside campaign, feels that people should not be paying for the mistakes that have been made by this council.
"The people of Thurrock are proud, strong, hard-working people and everybody's on their knees at the moment," she said. "To be hit with a bigger rise on anything to do with your day-to-day living is going to have a massive effect on a lot of people. So no, I don't think it's right.
"Closing [the theatre] is going to make no difference to paying back this money … We're talking about billions here, not millions."

Some of those fighting to save the theatre have set up a charitable company, Thurrock International Celebration of Culture, as part of a plan to let the community run the Thameside complex. The proposals are being supported by Neil Woodbridge, chief executive of Thurrock Lifestyle Solutions, which supports people with learning difficulties. "If you walk down Grays High Street and ask anyone they will talk about the Thameside," he said. "In a way it's become this representation of what's been done to people rather than alongside them."

Woodbridge recalled speaking to a young girl whose first experience of Shakespeare was at the Thameside. "I get emotional about it because she deserves to be able to come here and have that opportunity," he said. "What they're saying is the people of Thurrock aren't really good enough for this. It's outrageous and we need to fight against that. Every bone in my body says this is unfair."
Claire Prosho, a trans rights activist and Thurrock resident, has been using the Thameside since she was a child. "The council has let down the whole borough very, very badly," she said. "This is probably one of the most deprived areas in the country and they've played fast and loose with the little finances that we have … It's beyond appalling and, in my honest opinion, I think the whole lot should be sacked."
Earlier this month the council held a public meeting to discuss the future of the Thameside and placate those worried about its future. For Claire, who is transgender herself, the complex is far more than numbers on a balance sheet. "It's the only safe space for the LGBT community in Thurrock," she said. "We're not the only marginalised community that's affected. We've got disabled people, we've got people from Black and other ethnic communities and many others that use it … It's the heart of Thurrock in many ways. There's nothing else like it."
The budget passed by the council is reliant on a £635m bailout from the government, the cost of which will place further burden on taxpayers for decades to come. Residents have been warned to expect "substantially reduced" services, meaning they will be paying more for less. The resulting question is obvious – why should local people pay the price for this scandal?
"They're not paying the price," Mark Coxshall, the council leader, told TBIJ on the day of the protests. Coxshall claims Thurrock's financial ruin is the result of low tax levels and not the disastrous deals he and his colleagues championed. "The investment strategy was a root cause of not putting [council tax] up," he said. "The council chose to make money so they didn't have to put council tax up."
Protesters outside the budget meeting, carrying banners adorned with "We're not paying your gambling debts" and "How many solar panels does it take to power a private jet?", were not buying it. Neither are the councillors who opposed the tax increase and are calling for a public inquiry into the scandal.
"This really is a dark day," John Kent, the Labour group leader, said. "This is the largest crash of any local authority in the history of this country and it's the residents of Thurrock picking up the tab, not only this year but for years to come."
Reporter: Gareth Davies
Desk editor: Chrissie Giles
Filming and editing: Oliver Kemp
Editor: Meirion Jones
Production editor: Frankie Goodway
Fact checker: Alice Milliken

Our reporting on local power is part of our Bureau Local project, which has many funders. None of our funders have any influence over our editorial decisions or output.
Subject:
UK government
Local government
Cost of living