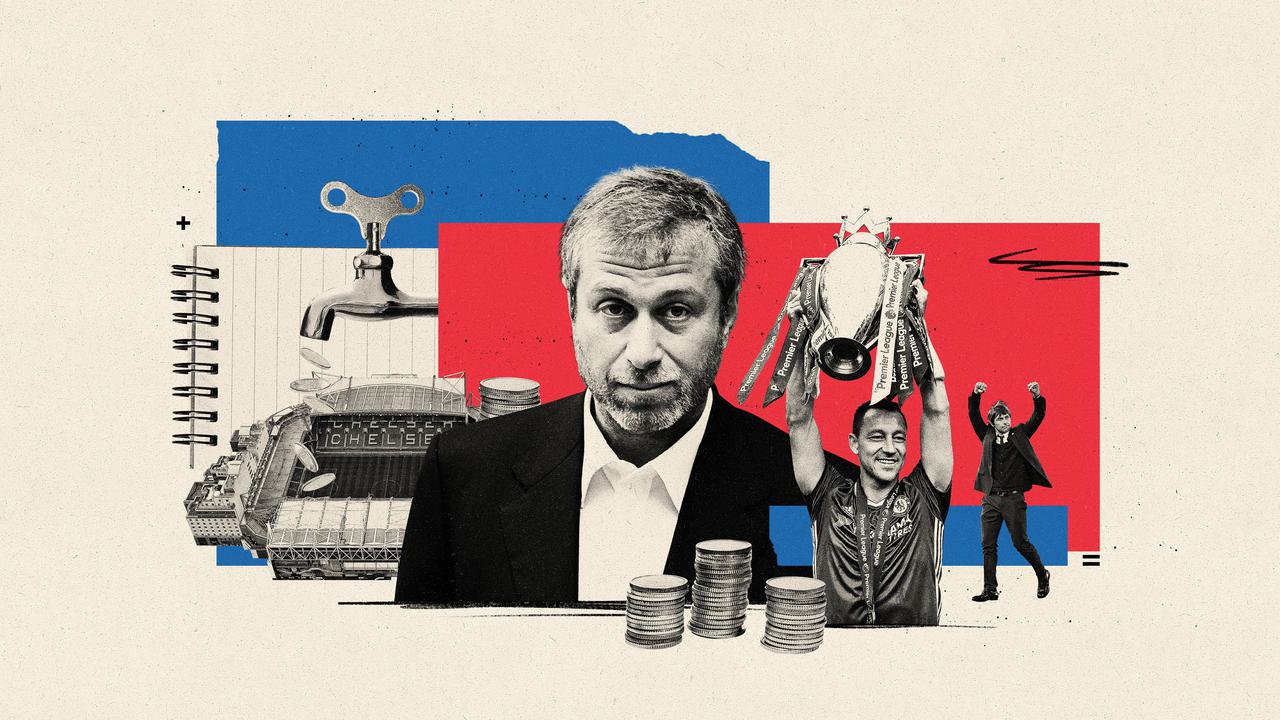 Abramovich's hidden football deals during Chelsea's time at the top
Offshore deals with key figures were not recorded in Chelsea's accounts, despite potentially benefiting the club
New documents raise serious questions about whether Chelsea FC violated European football rules when Roman Abramovich, the then-owner, made undisclosed payments during the club's rise to the top of the sport.
Data from a joint investigation by the Bureau of Investigative Journalism, the Guardian and the Organized Crime and Corruption Reporting Project, among other partners, reveals how tens of millions of pounds were paid out by offshore companies belonging to Abramovich over the course of a decade.
People receiving the payouts included an Italian agent who reportedly helped bring Antonio Conte to Chelsea as well as chairmen of other football clubs, including Swindon Town FC and CSKA Moscow. The payments also raise questions about the 2013 signings of Willian and Samuel Eto'o.
Experts in sports law and finance said the findings indicate Abramovich's Chelsea may have secretly bypassed Financial Fair Play (FFP) rules governing world football, helping propel the club to the pinnacle of the game, at the expense of its rivals.
Documents also suggest Abramovich secretly funded a legal bid to overturn those same rules, which were designed by the European football authorities to stop clubs spending beyond their means in pursuit of success.
The allegations come from a data leak from Cyprus-based financial services provider MeritServus, which helped manage Abramovich's wealth. They form part of a wider investigation called Cyprus Confidential, led by ICIJ and Paper Trail Media.
Although Chelsea appears to have benefited from some of the payments, they were made off the books. The offshore payments did not appear in Chelsea's annual accounts, submitted to the Premier League, Football Association and Uefa, the governing body of European football.
The revelations will add to pressures faced by Chelsea, which is already under scrutiny after its new owners reported that "incomplete financial information" was submitted between 2012 and 2019, during Abramovich's ownership.
That admission resulted in a £8.6m fine earlier this year from Uefa, which found the club broke FFP rules. The Premier League is still investigating potential rule breaches and has the power to impose a fine or points deduction. After being approached with the findings of this investigation, the FA said it was investigating.
Abramovich bought Chelsea for £140m in 2003 and flooded it with cash in pursuit of swift success. He was forced to sell after Russia's invasion of Ukraine in 2022 when he was sanctioned by the UK and EU over alleged links to Vladimir Putin and his regime, leading to a freeze on his assets.
Unexplained payments
The Cyprus Confidential files raise questions about how Abramovich funded the success of a club that won 17 major trophies under his ownership.
One of the payments uncovered involves Antonio Conte, the Italian manager who guided the club to the Premier League title in 2017. On 18 July that year, Chelsea announced Conte had signed a new £9.6m-a-year contract with the club.
The very same day, an Abramovich-owned company called Conibair Holdings, based in the British Virgin Islands (BVI), struck a deal with Federico Pastorello, an Italian football agent.
Pastorello has said he has never been Conte's agent. But he was reported to have brokered a 2016 meeting between Abramovich and Conte and was reported to have been involved in Conte's 2017 contract renewal.
Documents show the payment was for a 75% stake in Pastorello's company called the Excellence Investment Fund (EIF), based in Delaware, US. The files reveal little about what EIF does, but show that Pastorello, based in Monaco, would make £10m from the deal. Pastorello declined to comment.
The agreement also gave Abramovich's company the option to buy the remaining 25%, but only after two years – the same time period that Conte's new Chelsea contract was set to last for. There is no suggestion of wrongdoing by Conte.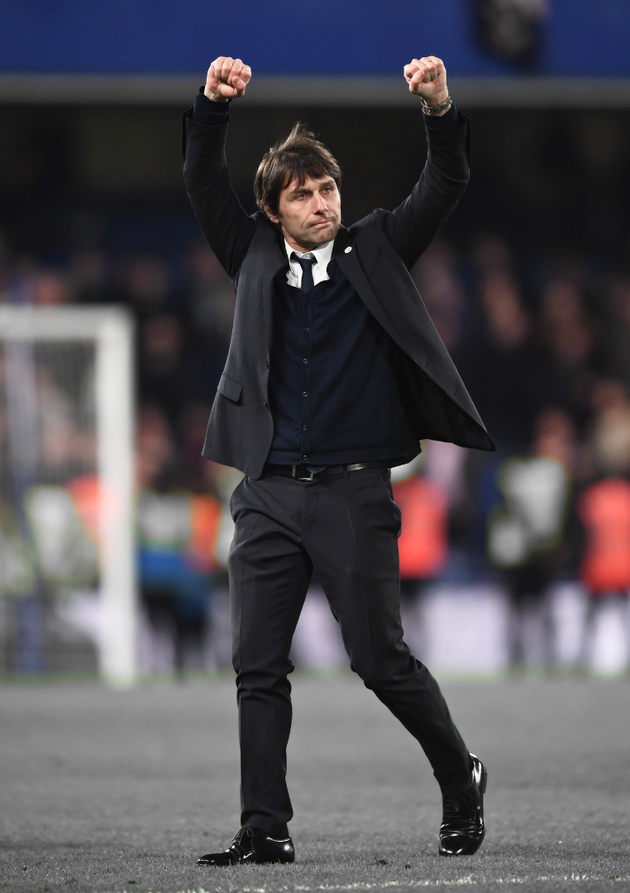 FFP rules require clubs to balance their spending with their revenues, preventing them from consistently spending more than they earn. By making payments through his own companies, Abramovich may have artificially reduced costs that should have counted towards Chelsea's spending limits, allowing the club to spend more than was declared.
Kieran Maguire, a football finance expert and author of The Price of Football, said this would have been useful because huge spending meant Chelsea had come close to breaching loss limits.
"If there is proof that the club has used third-party transactions to circumvent the profitability and sustainability rules then sanctions would be either financial or a points deduction," Maguire said.
"The latter is more likely as any commission investigating a club's circumstances will want to put out a deterrent that dissuades others from repeating such behaviour."
Dual interest question
The documents also raise questions whether another Abramovich deal breached English Football League rules that forbid a person holding a "dual interest" in two English clubs without the EFL's written consent.
The rules forbid the loaning or gifting of money to another club, or having the power to influence another club's financial affairs. In 2017 and 2018, Leiston Holdings – an Abramovich-owned company based in the BVI – agreed to loan £1.25m to Lee Power, then owner of Swindon Town.
The agreement stipulated that Power should lend the money onwards to the League Two club. It also said the loan period would be extended "if the club achieve promotion to League One", but would be forgiven if it did not. (Swindon did not make it to League One and the debt was forgiven.)
Another condition was that Leiston would be entitled to information about the club's budget, including contracts covering players and staff.
Two leading sports lawyers said it was unclear whether the loan broke rules but that any payments to people linked to other football clubs should have been disclosed to English or European football authorities.
Questions over signings
Swindon Town was not the only club apparently receiving undisclosed payments.

Two more are linked to Anzhi Makhachkala, a football club in Dagestan, Russia. The club was in 2011 transformed when the billionaire Suleyman Kerimov became owner and brought in several superstars.
In 2013, Kerimov changed tack and slashed Anzhi's budget, prompting a firesale of players. Then, on 10 June that year, Abramovich's Leiston Holdings struck deals with two BVI companies, Tobeo Services Inc and Fernington Invest Corp.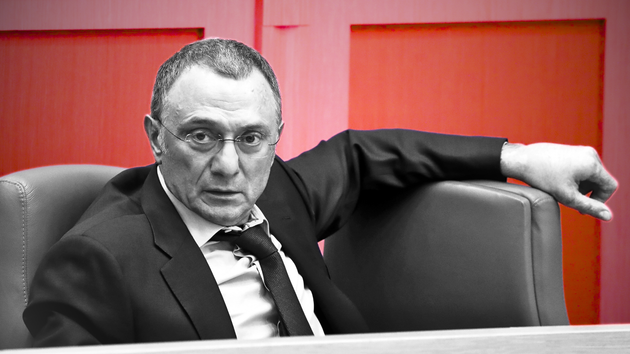 The agreements would see them each paid €12m (£10.2m) for "services … including scouting and other football related advice". Both companies were controlled by a Switzerland-based company, Swiru Holding AG, which would later be sanctioned by the US over links to the Kerimov family.
Two months after the June deal, Chelsea signed two stars from Anzhi. Brazilian forward Willian was the first to arrive, followed by Cameroonian striker Samuel Eto'o the next day.
Willian had been on the verge of signing for Chelsea's bitter rivals Tottenham Hotspur and had even arrived at the club's training ground in north London to complete the transfer. Chelsea hijacked the deal at the last minute, reportedly thanks to a personal phone call from Abramovich to Kerimov.
Willian went on to make 339 appearances for Chelsea, winning two Premier League titles. Both transfers are now being investigated by the Premier League, the Times reported last month.
Moscow connection
The Cyprus files also reveal a previously undisclosed financial relationship between Abramovich and the owners of the club CSKA Moscow, known for its links to the Russian military.
In March 2010, an Abramovich-owned company, Ovington Worldwide, agreed to pay another BVI company called Spencerdale Limited €2.5m for support "to find suitable players".
Spencerdale was owned successively by Evgeny and Vadim Giner, the father-and-son pair who also owned CSKA Moscow.
The financial relationship between Ovington and the Giner family continued for some time. In August 2010, Ovington agreed to lend Spencerdale more than $14m, followed by further loans including up to $50m in February 2012. Evgeny himself guaranteed repayment of the larger loan.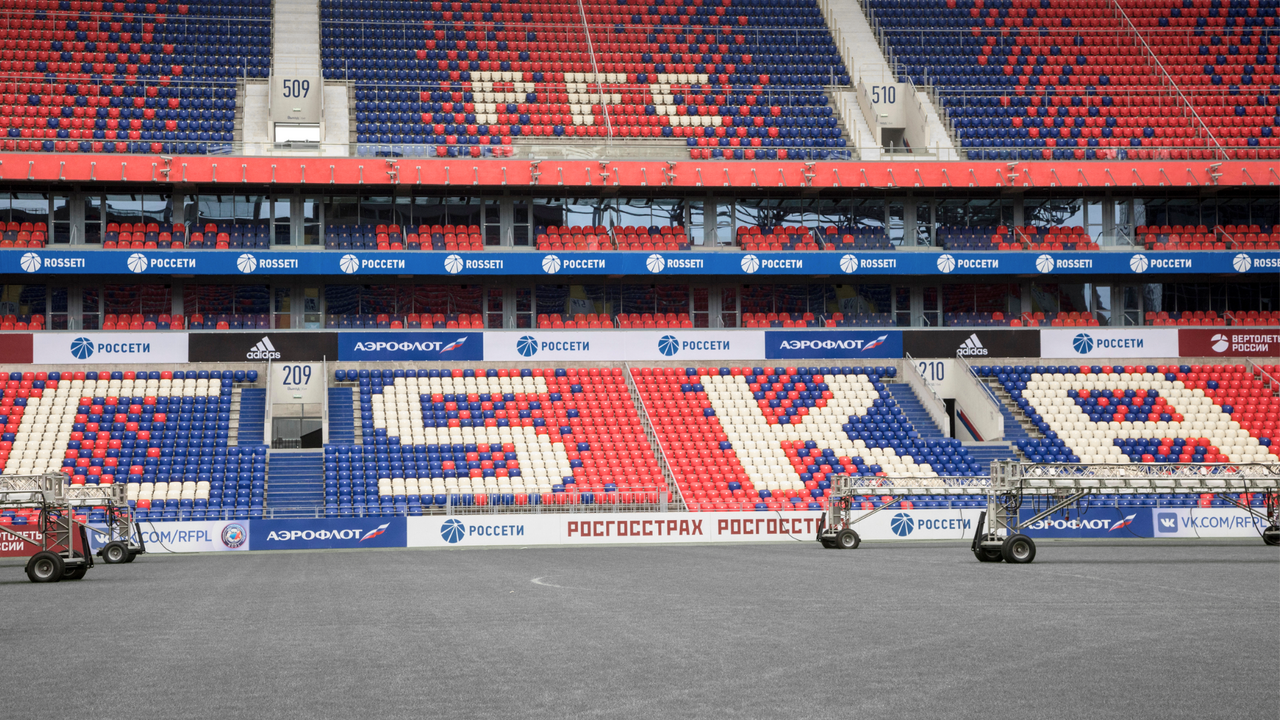 Accounts also show money moved from Spencerdale to a UK entity called Bluecastle Enterprises Ltd, the holding company for CSKA. In August 2013, Spencerdale lent $12.5m to Bluecastle "to compensate the cost of acquiring a player". Bluecastle's accounts further reveal that CSKA signed Victor Vinícius Coelho dos Santos, a Brazilian striker commonly known as Vitinho, for exactly the same amount.
A month later, Ovington loaned Spencerdale €9.5m, then worth almost exactly $12.5m.
There is no evidence the loaned sums from Ovington were used directly to fund the acquisition of Vitinho. However, the transactions show Abramovich's money was coming into Spencerdale at the same time money was flowing from Spencerdale to CSKA. This raises questions about the influence Abramovich was exerting over other teams.
Years earlier, in 2004, potential links between Abramovich and CSKA had been subject to a Uefa investigation, which found that he did not have a controlling interest in the club. There is no suggestion this was untrue but the new documents raise fresh questions over the influence he could have exerted over CSKA.

A spokesperson for CSKA told TBIJ: "Evgeny Giner really had friendly relations with Mr Abramovich. But any business relations, even if they existed, never concerned PFC CSKA. Mr Abramovich has never had a single share of the club."
Fair Play?
In a further twist, documents from the Cyprus Confidential leak also reveal that while Abramovich's companies were making payments that experts say may have breached FFP, the billionaire was seeking to overturn the rules themselves.
In February 2014, Abramovich's Leiston Holdings agreed to pay £100,000 to a Belgian lawyer, Jean-Louis Dupont, who was arguing a case before the European Commission to repeal the regulations.
The case was brought by Daniel Striani, a Belgian football agent, and neither Chelsea nor Abramovich were claimants.
Documents show Leiston, which is understood to have been acting on Chelsea's behalf, stated it had a "business interest" in the outcome of the case and wished to fund Dupont's fees.
Ultimately, the challenge was unsuccessful and Uefa's FFP rules survived. Striani insists that he was unaware of the agreement between Abramovich and Dupont. "I had no idea," he told reporters. "I paid Attorney Dupont's fees myself, and I would not have accepted that a club or anyone else pay them on my behalf."
In a second statement, he said: "In a legal battle of this magnitude, you have to be able to rely on outside support, even if I contributed to the fees to the extent that I could. This was even argued before the Court of Appeal: it is legal and therefore also ethical to rely on such discreet help. The real problem is that when they have to take on FIFA and UEFA, the clubs don't even dare go to court for fear of sanctions."
In response to the investigation a Chelsea spokesperson said: "These allegations pre-date the club's current ownership. They are based on documents which the club has not been shown and do not relate to any individual who is presently at the club."
The spokesperson said that the club's new owners had become aware of "potentially incomplete financial reporting concerning historical transactions during the club's previous ownership" while the purchase was in progress.
They added: "Immediately following the completion of the purchase, the club proactively self-reported these matters to all applicable football regulators.
"In accordance with the club's ownership group's core principles of full compliance and transparency the club has proactively assisted the applicable regulators with their investigations and will continue to do so."
Representatives of Roman Abramovich did not return requests for comment. Federico Pastorello declined to comment. Attempts were made to reach Evgeny and Vadim Giner and lawyers for Suleiman Kerimov for comment.
DuPont told reporters he complied with all ethical rules and defended a cause he felt was just.
This article was amended on 15 November 2023 to include a response from CSKA Moscow received after publication.
Header image by Klawe Rzeczy
Reporters: Simon Lock and Rob Davies
Additional reporting: Xavier Counasse, Bastian Obermayer, Timo Schober, Christoph Winterbach
Enablers editor: Eleanor Rose
Impact Producer: Lucy Nash
Bureau editor: Franz Wild
Production editor: Frankie Goodway
Fact checker: Alice Milliken
Our Enablers project is funded by Open Society Foundations, the Hollick Family Foundation, Sigrid Rausing Trust, the Joffe Trust and out of Bureau core funds. None of our funders have any influence over the Bureau's editorial decisions or output.
Subject:
Offshore
Oligarchs
Transparency
Sanctions
Super rich