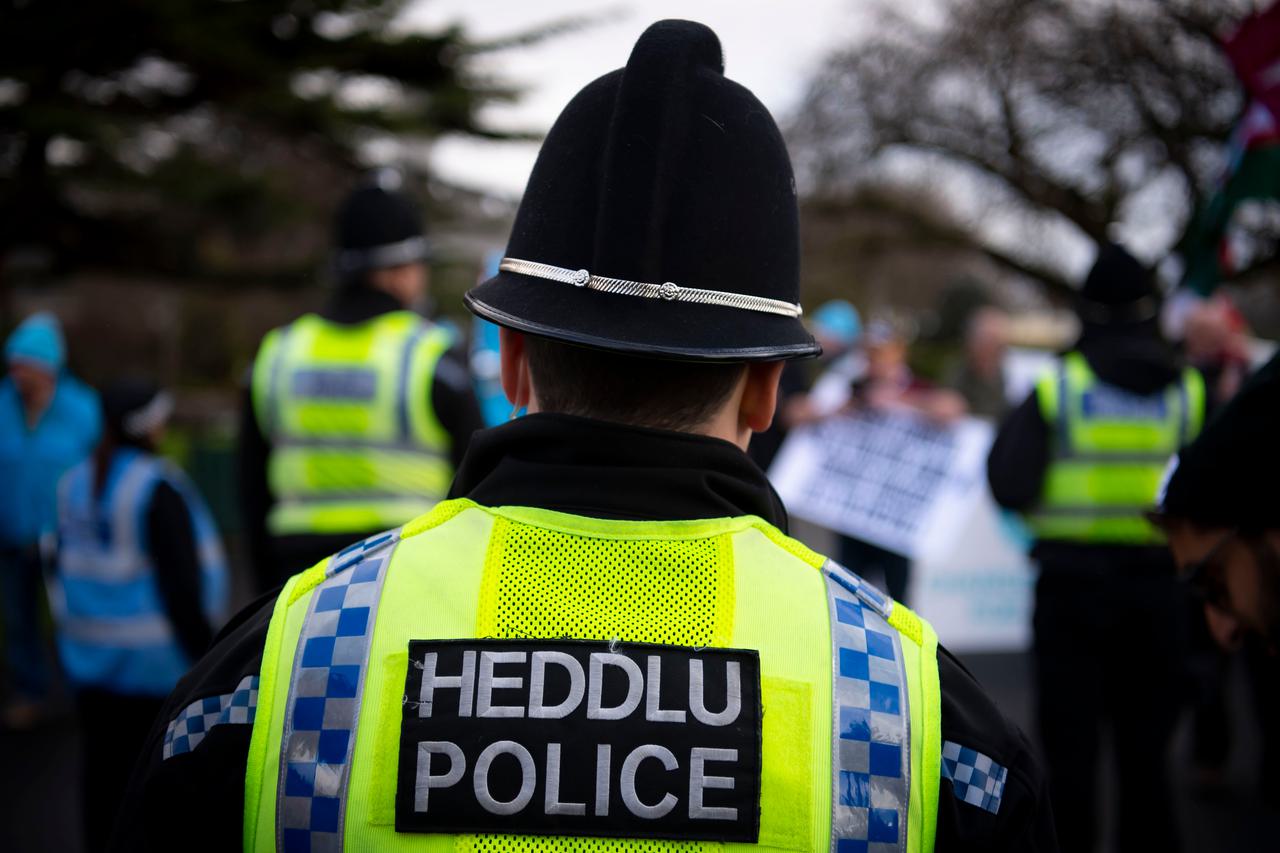 Lawyers launch super-complaint over police domestic abuse
Police forces across England and Wales have been accused of institutional sexism over their handling of allegations of domestic abuse made against officers in a "super-complaint" submitted to the police watchdog today.
The super-complaint, made by lawyers at the Centre for Women's Justice (CWJ), calls for sweeping changes, including the establishment of a specialist police domestic abuse unit and an independent hotline for victims. The super-complaint system is designed to allow challenges on institutional policing problems that stretch beyond one case or force.
The CWJ submission uses the accounts of 19 victims of police domestic abuse and six professionals, and is based on the Bureau's reporting last year which revealed that only a fraction of domestic abuse allegations against police employees in the UK end in disciplinary action or a conviction.
"The police service is a traditionally male environment, where female officers remain in the minority, and also has a strong tradition of solidarity and loyalty between officers," the complaint states. "This setting creates the potential for the seriousness of abuse to be downplayed and for a primary loyalty given to the male insider."
The CWJ says that some of the failures it highlights "can amount to indirect sex discrimination" and that these "should therefore be looked at in the context of other concerns about a sexist or 'locker-room' culture within the police service".
The complaint said that victims found it difficult to report domestic abuse to the force employing their abuser, and that multiple perpetrators had suggested their colleagues would protect them from investigation. Several of the CWJ's case studies describe perpetrators abusing their powers to intimidate their victims, such as by accessing police records to trace them, or leveraging the respectability of their job in a child custody case.
In light of this the CWJ says a nationwide hotline should be established for victims to report their abuse directly to the Independent Office for Police Conduct (IOPC).
"The hurdles faced by women who are the partners of police officers are unique," the complaint states. "They have often been bullied by partners who stressed that their word will be believed over those of the victim, and women in this position fear the response they will receive from the officers they report to."
The CWJ also describes stark failures in police investigations into abuse by officers. In one case, the complaint says, "the police investigator failed to take a statement from her, failed to contact a witness whose details she supplied, failed to obtain a critical telephone recording until after the case was closed … and failed to interview her ex-husband for over a year about the allegations".
Officers allegedly told a woman reporting abuse that they would interview her daughter too and hold her responsible for "her father losing his job". In another case, the police specialist sexual offences unit apparently told a woman: "You know how it works, it's your word against his."
Other testimonies even point to active collusion by officers to protect their accused colleagues. One local council worker says a police inspector at the local force tried to block her team from investigating two allegations of domestic abuse made against fellow officers.
The super-complaint lists multiple cases where the investigating officers personally knew the suspect, including occasions where the victims saw that they were Facebook friends or were tagged in photos together socialising while the case was ongoing.
"Clearly the potential for criss-crossing inter-connections and loyalties within a force are enormous. Many officers work for decades in a variety of roles within one force," the CWJ says.
It recommends appointing an external force to investigate police domestic abuse cases. "There is a real risk of lack of integrity and manipulation of police processes. We consider that the only way to address this is to create a physical separation between the investigation and the parties," it says, adding that this could help victims feel more confident in the process.
The super-complaint also highlights poor outcomes in both criminal cases and internal misconduct investigations. Seven women listed in the complaint say that misconduct investigations were not held after criminal cases were dropped against their partners, despite the bar for evidence being lower in internal inquiries.
Where misconduct investigations do take place, the CWJ says some employees have been found not guilty because the behaviour took place in their "private life". "Any off-duty conduct by a police officer that involves violence, or abusive behaviour such as sexual assault or coercive and controlling behaviour, discredits the police service and undermines public confidence in policing regardless of the fact that it was carried out within the accused's private life," the lawyers write.
They propose setting up a new specialist unit within the IOPC for dealing with police domestic abuse, with all cases automatically referred to the body for external oversight.
Nogah Ofer, the CWJ solicitor who wrote the complaint, said: "We have been contacted by over 40 women who have felt severely let down by the police service after they reported domestic abuse and sexual offences committed by police officers and staff."

The three policing bodies who deal with super-complaints – the IOPC, Her Majesty's Inspectorate of Constabulary and the College of Policing – will now decide whether to investigate further the CWJ's complaint.
Header image: Police officers in Wales
Our reporting on domestic violence is part of our Bureau Local project, which has many funders. None of our funders have any influence over the Bureau's editorial decisions or output.